Les Grandes Tables du Monde celebrates in Marrakesh
                    After the frantic urban environment of New York, Marrakesh is the destination in which Les Grandes Tables du Monde will host its 64th conference to celebrate the world of fine dining. The ochre city with its distinctly Mediterranean identity and intoxicating smells, sounds and life force is the theatre for this annual event devoted to excellence, conviviality and discussion.
Marrakesh: a marriage of the traditional and the contemporary
This city of dreams has been appreciated and celebrated by the artists of recent centuries and is a place of history and culture, but above all, it is a forum for interaction between civilisations: Marrakesh is the ideal destination for the association, offering the fertile soil where ideas are born and flourish to create new experiences that perpetuate the excellence of contemporary fine dining. That's important, because the sole ambition of Les Grandes Tables du Monde is to act as the standard bearer for this exceptional lifestyle choice and the restaurateurs and skilled professionals who step up to the mark and succeed elegantly and sincerely in transforming a meal into a unique experience for the senses.
LGTDM2018Marrakech

Après New-York, notre Président David Sinapian et le Conseil d'Administration ont choisi la prochaine destination pour réunir l'excellence de la gastronomie internationale.Chers membres, nous vous donnons rendez-vous en octobre prochain pour le 64ème congrès de l'association Les Grandes Tables du Monde à Marrakech ! Suivez l'actualité de ce congrès et des conférences qui seront tenues avec le hashtag #LGTDMMarrakech2018//After New-York, Président David Sinapian and the executive board decided the next destination to gather the excellence of international gastronomy.Dear members, we are pleased to invite you to join us next October for the 64th Congress of Les Grandes Tables du Monde.Stay tuned and follow the feed of our congress and talks with the hashtag #LGTDMMarrakech2018

Publiée par Les Grandes Tables du Monde sur Jeudi 19 juillet 2018
La Grande Table Marocaine
If any proof were needed, it will be there in the sumptuous meal to be served to diners in the La Grande Table Marocaine restaurant, which beyond its name and affiliation wonderfully illustrates the dialogue between tradition and innovation embraced and promoted by the association. Here, Yannick Alleno and his executive chef Jérôme Videau are unveiling a cuisine whose inspiration draws on the culinary history of the country. This exploration of Moroccan terroireffectively rewrites classic dishes with a menu of sh'hiwates, pastillas, tagines and other tangias as thoughtfully constructed as poems and achieving masterly interplays of textures, flavours and rhythms that together sketch out the rebirth of Moroccan cuisine.
It is this art of transferring knowledge and skills as a perpetual movement that drives and feeds fine dining, and is central to the beliefs and commitments of the association. It is the will to take root in a place, a heritage and a rich history, at the same time as asserting the freedom to create no artificial boundaries that unites the 174 members of Les Grandes Tables du Monde. And it is for and because of this that the association, now represented in 25 countries on 5 continents, is one of the brightest exemplars of fine dining excellence.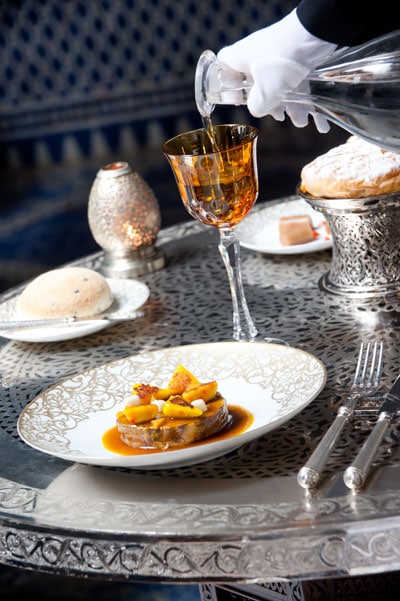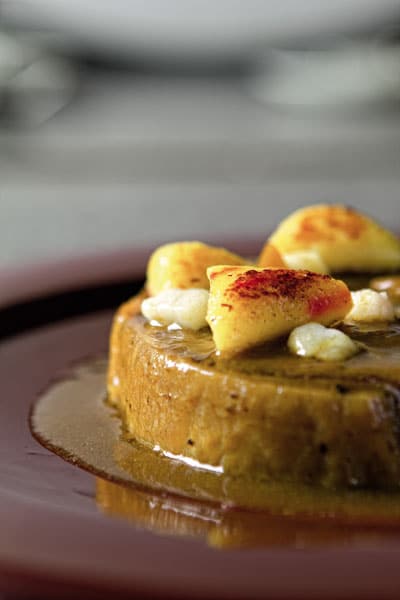 A rich and multifaceted programme
So the association wanted to give its members as many memorable experiences as possible. With rarely visited locations, exceptional dinners and committed round table discussions, this 64th conference is designed to be rich and multifaceted.
The high point of this meeting – the gala dinner of Les Grandes Tables du Monde – will end this year's conference with a meal orchestrated by chef and association member Yannick Alleno, hosted in the Dar El Bacha Palace. It is here in the heart of the Medina, with the Museum of Confluences as its backdrop, that Les Grandes Tables du Monde, will reveal the winners of the association's 2018 awards. Above all, this year's awards will celebrate the fine dining experience as a collective achievement. Restaurateurs, wine waiters, pastry chefs, maîtres d'hôtel… this event will celebrate the entire ecosystem of the profession; a family of talented men and women entirely dedicated to the pleasure and wellbeing of their clients, but also their own.