Rebecca Escalant
« At the age of 20, I was managing 15 head waiters, all men, all twice my age. But I was completely comfortable in that situation »
Rebecca Escalant might not be as well known as Stéphanie Le Quellec, yet the two women form a powerful duo running La Scène, the chef's iconic restaurant that opened its doors in 2019, as well as other venues that followed in its wake.
Stéphanie Le Quellec and Rebecca Escalant share the same desire, the same will to move forward. The same strength too. They are the ones ensuring continuity and cohesion within their ecosystem. And Rebecca never does one thing at a time. Rather, three things. With passion, audacity and determination. A strong personality that shines through when asked about her career.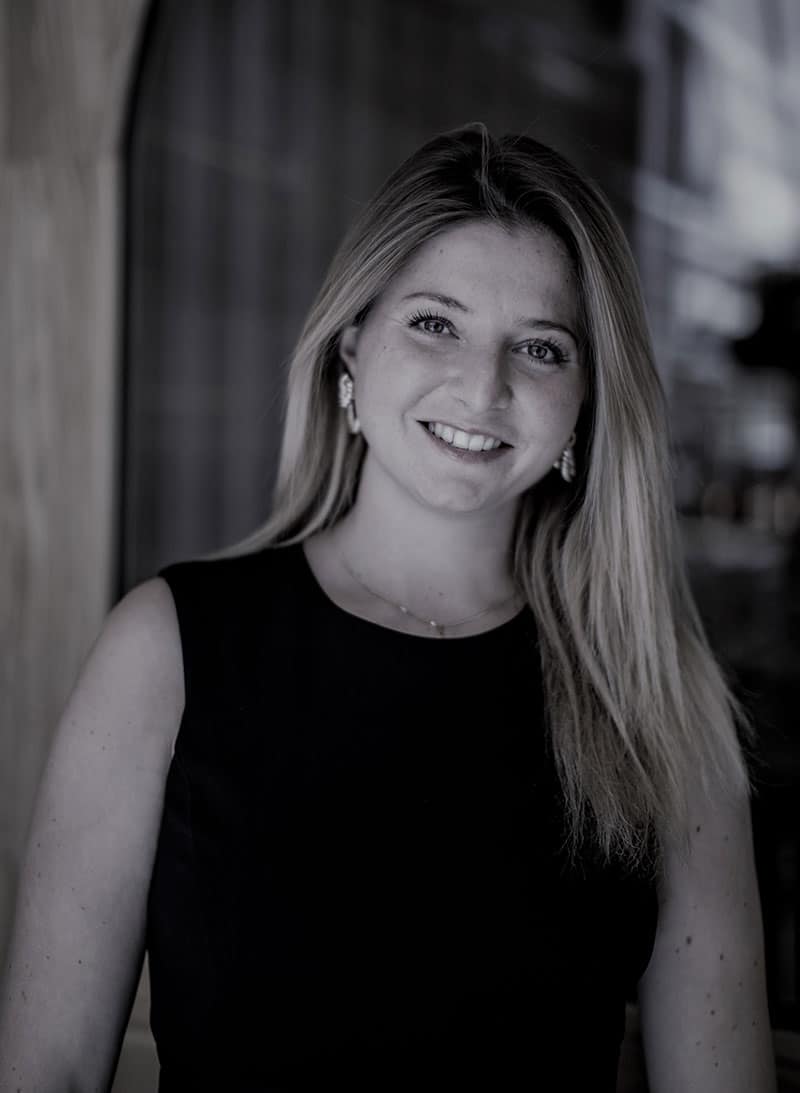 What were the turning points and key encounters in your career?
I was actually not destined for the hotel and restaurant business. This career path wasn't really viewed favourably by my family… So I started off with a double master's in marketing and finance at the American Business School in Paris. Because I always do several things at once, it was a French-American double Master's! And at the same time, I managed to work at Lenôtre. By the way, I would like to thank Patrick Scicard for giving me the opportunity. I started as a waitress there before becoming a hostess. I slowly climbed the ladder until, at the age of 20, I was put in charge of some of the VIP boxes at the Stade de France. I really enjoyed taking on new responsibilities. That's how I was introduced to service excellence. 
For my first school internship, I wanted to join the Ritz Paris. The history of this palace was absolutely fascinating to me! When I introduced myself, I was told that I could not meet HR without an appointment. I went there anyway, and the security guard wouldn't let me through. But I insisted so much that he finally gave in. And that's how I finally got my internship!
Rebecca Escalant in 8 key dates
2007-2012: Hostess, maître d' and in charge of VIP boxes at Lenôtre.
2010: Internship within the Ritz Paris concierge team and multiple roles as an extra (bellhop, hostess, etc.).
2012: Internship in the food service department of Hôtel de Crillon
2013: Management training at the Ritz-Carlton in Tokyo
2013-2014: Community manager and coordinator at the Prince de Galles
2014-2016: Food service coordinator at La Réserve Paris
2016-2018: Sales & event manager at La Réserve Paris
2018-2019: Sales and marketing consultant for various clients
Since 2019: Operations Manager at La Scène**
I worked with the Ritz concierge team under Michel Battino, such an amazing person. They showed me around, introduced me to Parisian restaurants and the city's market. I loved the food there and making guests' dreams come true. I have always enjoyed working with people because I like to please, amaze, feel useful and offer advice. After this internship, I worked for three more months in customer relations while studying. I am insatiably curious so I wanted to experience every position because if I wanted to become managing director of a hotel, I would need to understand how all departments operate.
For my second internship, I joined Hôtel de Crillon, managing the restaurant alongside Loïc Launay and Pierre Jung. I thought that after the hotel side, I had to discover the world of catering.
What I love about palaces is how you must always meet the highest standards and pay attention to the smallest details: quality, respect, precision, and of course high-end cuisine. For me, there was one country that represented all this, Japan. So when I graduated, I decided to move there. I flew to Tokyo and signed up for three months of intensive Japanese courses to learn the language. It was the city with the most starred restaurants in the world and I was very intrigued!
At first I tried out the breakfast, cocktail and tea times in palaces, as they were more accessible. That's how I first got into the Ritz-Carlton. I sent a message to the managing director on LinkedIn and he offered me management training. They were interested in my profile: I was French and I spoke English, which was ideal to deal with guests. I went through it as you would your military service; it was quite intensive and character-building.
It's around that time that I was contacted by Marc Rinaldi (whom I can never thank enough!). He was looking for a Japanese chef for an event bringing together chefs from all over the world to promote Alsace wines. He knew that I was in Tokyo and he allocated me a very comfortable budget so that I could try out the city's 3-star restaurants. That's how I found myself eating at some of the best restaurants in town every week! I might have stood out a touch, being a foreign young woman having dinner on my own while taking notes!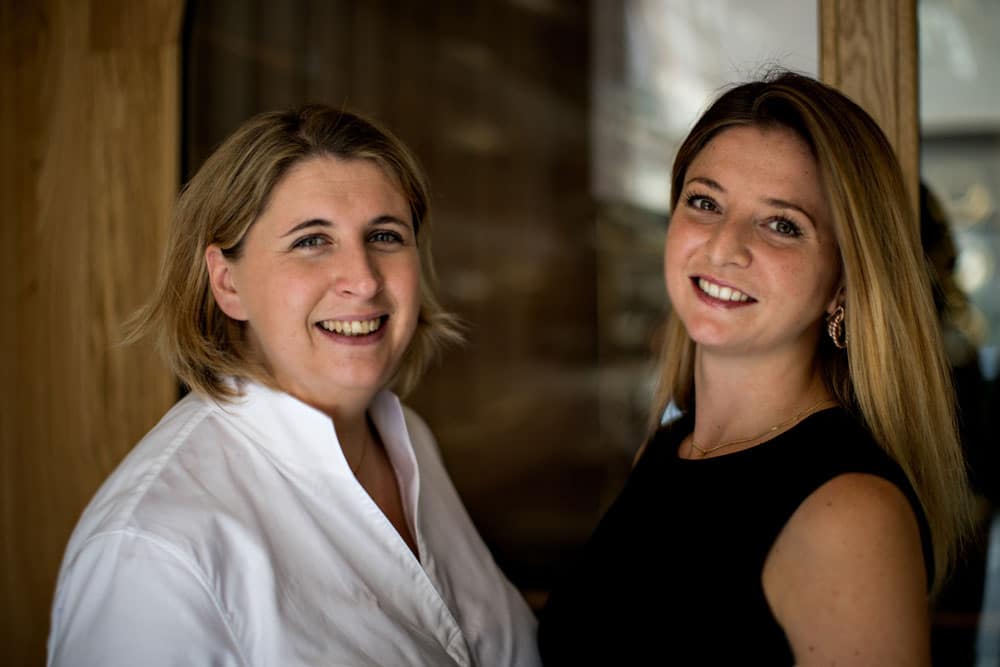 Then I came back to Paris. Pierre Jung was restaurant manager at the Prince de Galles. He asked me to help organise the end-of-year celebrations. I ended up staying on, working on food service, social media, and even as an assistant to the manager… That's when I met Stéphanie, and my husband, Guillaume Goupil, who was her sous-chef.
With Stéphanie, we had such a powerful connection, both on a human and professional level. We share the same perspective on things, the same ambition, and similarly high standards. Stéphanie's main strength is her ability to engage those around her. She is very curious and open to many things. She finds inspiration in people and at the same time helps us all grow. As for me, I usually focus on several topics at the same time. That's what nourishes and drives me. When I left the Prince de Galles, she told me something I'll never forget: "One day you'll see, we'll work together again!".
I followed Pierre Jung for the opening of La Réserve Paris, a venue with a very personal touch. When you only have 42 rooms, you can really get into the details and history, creating a very intimate atmosphere.
Being a "Swiss army knife" myself, comfortable with a wide range of assignments, I quickly took on responsibilities for events, sales and communication, and was in charge of the French, Belgian and Chinese markets.
Three or four years later, when Stéphanie left the Prince de Galles, she contacted me again. Together, we prepared the opening of her own restaurant, La Scène** on Avenue Matignon, all from scratch. We complement each other so well. Stéphanie is rather instinctive and intuitive, and I'm very organised and tend to plan ahead. We're always sharing ideas and have a deep respect for each other. 
La Scène** opened in October 2019 and only four months later received two Michelin stars. This was a tremendous source of pride!
After that, many things happened: the COVID pandemic led us to introduce takeaway, we opened a deli-grocery shop called "MAM" or "Maison de Cuisine, Cuisine de Maison", I became a mother and we joined Les Grandes Tables du Monde – a big dream for me.
And now we are setting up our sales, marketing and accounting office to support the development of this newly built structure. Our employees have career growth opportunities within the group. We are all growing together, it's truly a virtuous circle. Stéphanie brings out the best in us. We are such a happy and fulfilled team.
What are your responsibilities at La Scène**?
Our group is growing. As Operations Manager, I must ensure this expansion is as smooth as possible by recruiting the right talents and structuring our teams: we were two in April 2019 and today in 2022, we are 70 people. I'm in touch with all stakeholders, I plan and organise ideas. I also oversee two or three services per week at the bistro. 
What sets La Scène** apart from other restaurants?
Beyond the chef's cooking, it is the team that makes all the difference. The team welcomes and serves our guests. And Stéphanie Le Quellec, who is here for every service, always greets our guests from the open kitchen.
We know our customers well, we have a lot of regulars. La Scène** feels like a cosy inn in the heart of the 8th arrondissement. People come here for the warmth, the "home away from home" feel. The guests get the sense that our job doesn't feel like one and that we all gather here like a big family, driven by the same ambition to achieve excellence. We all move forward together because we share the same values, and we pull each other up.
How do you keep your focus on the gastronomic restaurant while also managing the chef's growing ecosystem?
La Scène** is at the heart of the ecosystem we have built. Everything started there. Stéphanie is in the kitchen every day, she embodies the establishment. And the same authenticity can be found in the other venues we have opened, because it is above all a family adventure: the MAM deli-grocery shop is run by Patricia, Stéphanie's mother, while our new fish and shellfish restaurant "VIVE, Maison Mer" is managed by her husband David Le Quellec. The establishments all echo one another. Stéphanie has always pictured her ecosystem as a family business, and this approach is now reflected in the teams.
What challenges do you encounter in your job?
The current challenge is to channel our focus, to grow intelligently by finding the right people and keep moving forward while remaining united.
Is the restaurant La Scène** a story of women?
It's true that there is a very matriarchal dimension to La Scène**. Especially in the early days, when it was just the two of us – Stéphanie and I built everything from scratch. We were then joined by Pierre Chirac, our wonderful pastry chef, followed by an amazing duo: Joseph Desserprix and Matthias Maynard.
And with MAM, her mother Patricia also joined the team. I must say we have fantastic diversity within our teams.
You started operating in a man's world from a very young age. Was it difficult to find your place?
At the age of 20, when I was working at Lenôtre, in charge of some of the VIP boxes at the Stade de France, I was managing 15 head waiters, all men, all twice my age. But I didn't doubt myself. I just went for it because I knew what I was doing. I was completely comfortable in that situation.
In Japan, it was a bit trickier. Not only was I a woman, but also a foreigner. But I was accepted because I was so passionate about their culture, I was really open to it. And I proved my worth through my skills.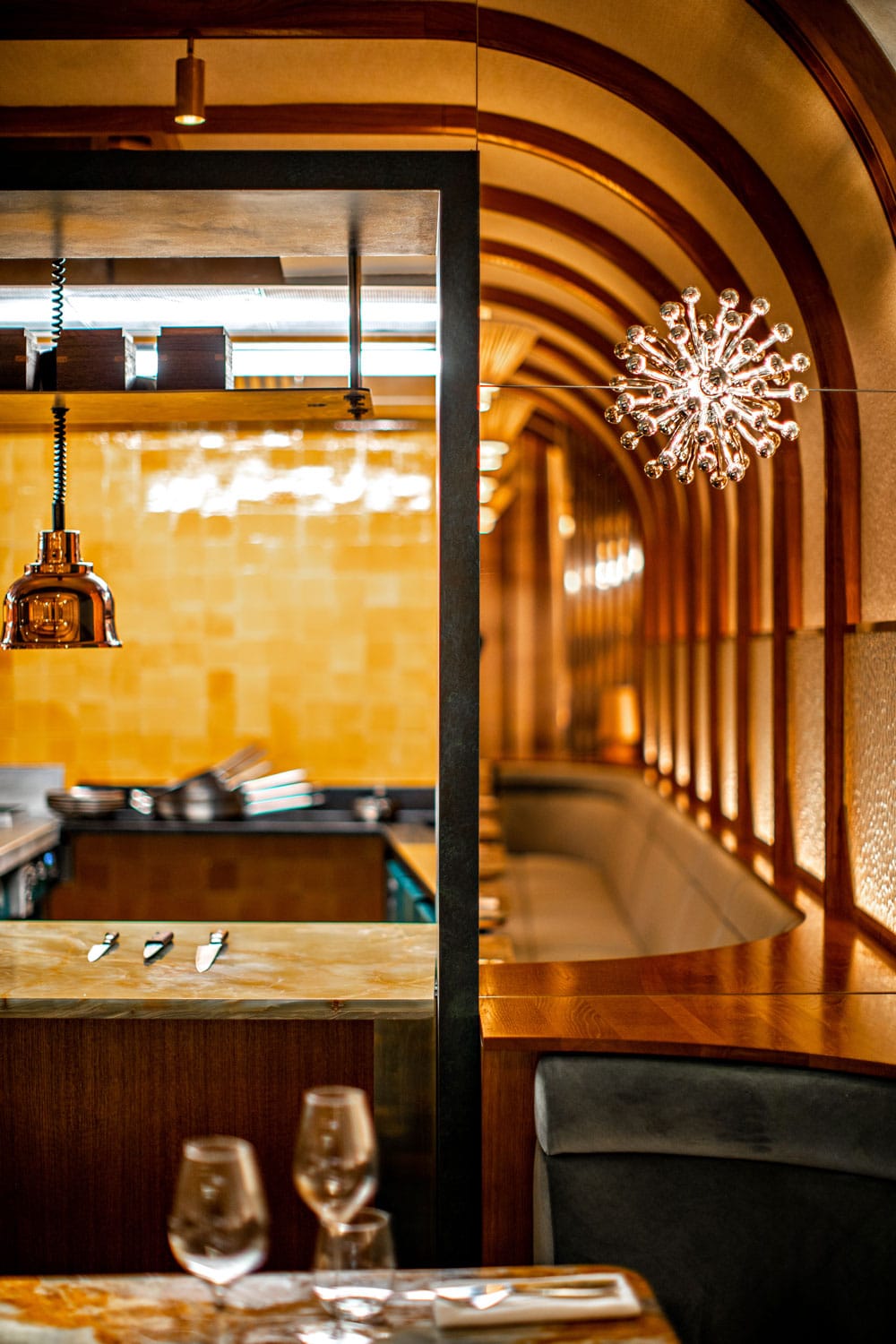 What is your greatest pride?
My greatest pride is the team we have built. It works so well. I'm also proud to see so many guests coming back, guests who are there every week and who get to fully experience our ecosystem through our different venues. They appreciate our authenticity and the quality of our produce. These are obviously values that are dear to me. I also have a vegetable garden an hour from Paris where I like to go to recharge my batteries. It helps me relax, and we make amazing baby food from the produce we grow there with Guillaume Goupil!
What are your plans for the future?
As I mentioned earlier, we have just opened the restaurant "VIVE, Maison Mer", where Alain Ducasse's Rech used to be: 62, avenue des Ternes in the 17th arrondissement. At this new address, we continue to tell our story, this time around sea food in a joyful, warm atmosphere with beautiful sharing plates, cocktails and sake!