For the past 28 years, L'Oasis has lived up to its shimmering two Michelin stars, which shine true to one single calling : the happiness of giving happiness. For Chef Stéphane Raimbault who brings sparkles to the kitchens of the fascinating place, 2018 will be a celebration of talents.
The loyal teams of L'Oasis are now with the great company of two M.O.F.s Pascal Paulze, our loyal Head Sommelier and the brilliant Alain Montigny, as the kitchens'Executive Chef. Nicolas Davouze, Bocuse d'Or France just joined the team as a Deputy Chef. Creativity and innovation are in the spotlight ! At the heart of verdurous settings, quality requirement unveils us the love for quality products.
Sincelast summer, L'Oasis has partenered with the Domaine de Barbossi which has given the property newfound energy. Its Bistro has moved to the Ermitage, the four stars property well-known in La Napoule. Over the winter, the starred restaurant treated itself to new modern interiors. The experience is also enhanced by art borrowed from the Barbossi museum.
This is how a tied connection is made between the past and the future of L'Oasis. Gastronomy, culture, refinement : welcome to the next version of L'Oasis, one where effortless elegance meets joy and savoir-faire !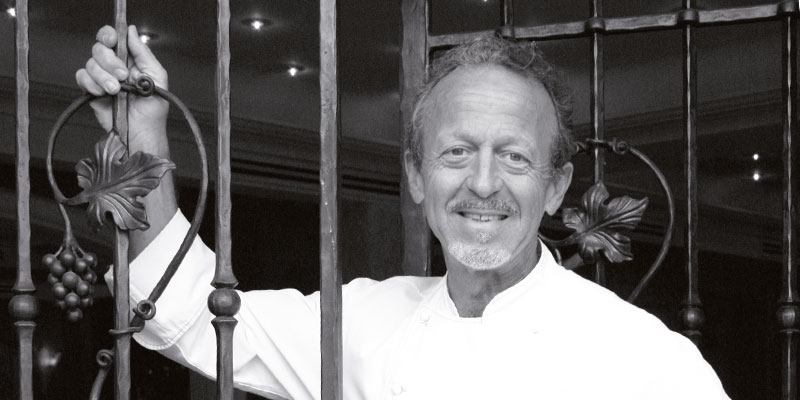 INFORMATIONS
Weekly closure
Sunday and Monday
Annual closure
From 4/11/18 to 6/02/19