For its 68th Annual Congress, the association Les Grandes Tables Du Monde celebrates a gastronomic experience always in movement
The 68th Annual Congress of Les Grandes Tables du Monde was held in Salzburg, Austria, from October 16th to 18th 2022. The association celebrated 4 personalities who contribute, both in the kitchen and in the dining room, to pushing the boundaries of the gastronomic experience around the world. The event held in Austria was also an opportunity to award an honorary prize to a famous name in Austrian cuisine, who has contributed to its success beyond the country's borders and who initiated, 20 years ago in Salzburg, a project that is now revolutionising the way we think about restaurants, beyond the dining room walls, into an always moving experience.
The 178 member restaurants of Les Grandes Tables du Monde, represented by the association's president David Sinapian and his board of directors, met in Salzburg from October 16th to 18th 2022 in a spirit of progress and modernity to reflect on the economic and social model of the restaurant industry and imagine together the future of world gastronomy.
"Our guests do not visit our establishments to eat, but to embark on an experience. All their senses are awakened, elevated by the expert know-how of the various gastronomic trades. The pleasure of taste is directly tied to the sharing of an exceptional moment and a sense of discovery, all in a warm and convivial atmosphere. The maître d' welcomes their guests. The sommelier promotes a terroir. We are all committed to offering a unique moment, suspended in time", explains David Sinapian, President of Les Grandes Tables du Monde and restaurateur at Maison Pic (France).
This Congress also was the opportunity to update Les Grandes Tables du Monde's Articles of Association. In order to remain in line with current regulations and to improve efficiency in such volatile and challenging times, the Articles of Association were modernised under the aegis of Sylvie Buhagiar, the association's secretary general. This evolution, which allows for more flexibility in a difficult economic and social context due to the pandemic that has been especially painful for the restaurant industry, demonstrates the association's ability to adapt to new challenges. In addition, an ethical charter was also drafted to outline the values, which they embody in their daily activities and that unite the members of Les Grandes Tables du Monde.
Gastronomy and flavours at the heart of a moving journey
In recent years, gastronomy has taken on numerous forms. Each restaurant used to have a single main address and sometimes a branch restaurant, but new and innovative concepts are now emerging: pop-up restaurants (such as the Temporaire that welcome its clients during the rebuilding of the historic Traube Tonbach site), restaurants that host chefs in residency (such as the pioneering Ikarus project that hosts some of the world's best chefs in a monthly rotation in Salzburg), touring restaurants (like Tour d'Argent does all around the world during its renovation), or even four- or six-handed collaborative meals that bring chefs together to create new experiences.
"The original restaurant and part of its team are moved to another location. It's a completely new phenomenon that perhaps hints at a new way of approaching our trade, our industry and gastronomy as a whole", said Nicolas Chatenier, Managing Director of Les Grandes Tables du Monde.
"We try to get our teams to travel by creating pop-up places and four-handed dinners to encourage meetings with other teams and experience another restaurant from the inside. I think we'll have to do this more and more often because these kinds of exchanges are essential for younger generations", explained David Sinapian, President of Les Grandes Tables du Monde and restaurateur at Maison Pic.
"This openness to the world is fundamental for my very cosmopolitan teams. When we decided to take the Mirazur to Mexico for a three-week pop-up, the whole team was very involved – even two of the Menton's gardeners came with us to draw inspiration from ancestral Mexican farming techniques.
Travel is a source of limitless inspiration and can be a wonderful asset in our business. One of the key challenges for the future of the restaurant industry is the question of team motivation. The exploration of new products, new cultures and new gastronomic horizons can undeniably play a massive role in that respect", explained Mauro Colagreco, chef at Mirazur in Menton (about the Baja California pop-up in Los Cabos Resort).
"Following the fire that destroyed the three restaurants at the historic Traube Tonbach site in January 2022, we had to react very quickly to reassure our 60 employees. We decided together that we had to rebuild.  But we needed to find a home in the meantime and the idea of creating Temporaire came up. It was a huge challenge for everyone to adapt to the pop-up format: the atmosphere was very different, very focused on the experience in the plate and overall, this difficult time ended up being a massive source of inspiration for the future.", said Sébastien Finkbeiner about the Temporaire for Traube Tonbach.
The gastronomic experience comes down to men and women, both in the dining room and in the kitchen
Against the backdrop of global recruitment difficulties in the restaurant sector, the online media Fine Dining Lovers conducted a survey of restaurant staff and guests on their respective expectations in terms of hospitality.
The survey was carried out in partnership with Les Grandes Tables du Monde and involved 10,000 restaurant professionals and customers worldwide.
Presented as a preview to the association's members, this survey also attests to current and future developments in the world of gastronomy.
When asked what they would like to improve in their work, front-of-house staff give priority to establishing a good working relationship with kitchen teams (67%) and achieving a better work-life balance (61%). The survey also reveals that for 62% of guests, the working conditions of employees in the restaurants they visit, and in particular the two priorities mentioned above, are a key aspect for which they would like to see more transparency. 
Another striking fact is that while the majority of front-of-house staff feel their work is given the same importance as the tasks carried out in the kitchen (56% agree), guests tend to value the art of service over the experience in the plate.
In fact, 83% say they would visit a restaurant again solely for the service quality, and 30% say they would return to a restaurant where they did not like the food if they enjoyed the service.
The study concludes with the observation that the old adage "the customer is king" is contested by 86% of professionals and 87% of guests.
All these observations add context when questioning the future of the restaurant experience, from the point of view of teams on the one hand, and guests on the other, two essential links in the persistence of the restaurant format.
To discover the full survey: xxxxxx
The 2022 Les Grandes Tables du Monde awards list: 4 prizes rewarding know-how and excellence in the dining room and in the kitchen, and a tribute to the chef who put German and Austrian cuisine on the world's greatest tables.
Year after year, the association Les Grandes Tables du Monde draws a portrait of today's gastronomy through the prizes it awards and the personalities it honours.
These awards distinguish professionals whose career paths – built upon careful reflection, boundless passion and rigorous consistency – attest to their leadership in their respective trades. 
Always on the move, chosen for their unique qualities, the 4 personalities nominated this year have each asserted themselves as notable experts in their field.
The Mauviel 1830 Prize for Best Dining Room Manager of Les Grandes Tables du Monde is awarded to Mr Éric Beaumard of Four Seasons Hotel George V, Paris, France
Originally from Brittany, Éric Beaumard was always passionate about cooking and started out as a commis. Sadly, a motorbike accident slowed down his career by depriving him of the use of his right arm. After several months of recovery, Éric Beaumard returned to the kitchen at Maisons de Bricourt in Cancale. He worked there as a chef for six months before he took Olivier Roellinger's advice and turned to wine to become a sommelier. A new passion was born, and a new talent had emerged.
Endowed with an extraordinary motivation, Éric Beaumard is endlessly curious about the art of wine, which he studies tirelessly before taking part in sommelier competitions, from which he always emerges victorious.
In 1997, when the George V hotel closed for two years of renovation, it became necessary to replenish its cellar, which at the time had only about thirty bottles. And naturally, the prestigious establishment called on Éric Beaumard, who took on this task by travelling to vineyards and meeting with producers.
Appointed dining room manager at Le Cinq in December 1999, Éric Beaumard quickly shone for his natural charisma, reassuring presence, ability to listen, and recognizable laugh. Every evening at Le Cinq, as a true conductor, he leads a team of passionate men and women giving their best to provide guests with a memorable experience, suspended in time. 
 "Since 1830, Mauviel has anchored its history and development for 7 generations on the foundations of French gastronomy, around cooking and service. For several years now, and thanks to you, the chefs, the art of service in the dining room has been given the attention it deserves by your teams. The Mauviel 1830 Prize for Best Dining Room Manager is an obvious choice and a great source of pride, combining design and transmission to drive a certain vision of modernity!"
Valérie Le Guern Gilbert, President of Mauviel 1830
 "I'm very moved by this prize, and proud too because it is above all the result of great teamwork: that of the men and women around me, who are both the soul and lungs of Le Cinq. And the real prize is when a guest leaves the restaurant with the feeling that time has well and truly stopped", Éric Beaumard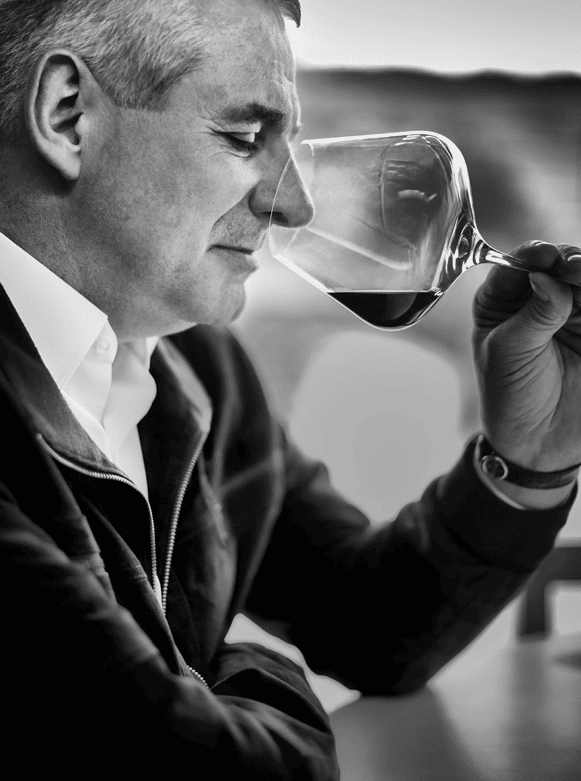 Éric Beaumard – Photo credit: Stéphane de Bourgies
The Prize for Best Restaurant Pastry Chef of Les Grandes Tables du Monde is awarded to Ms Aurélie Collomb-Clerc of Chef Emmanuel Renaut's restaurant Flocons de Sel, Megève, France
Aurélie Collomb-Clerc – Photo credit: Anne Emmanuelle Thion
Born in Manigod in Haute-Savoie, Aurélie Collomb-Clerc has had a passion for pastry-making since she was a child, when she used to bake kouglopf with her grandmother. She took a general course at school, obtained a literary baccalaureate and enrolled in the Faculty of Law and Political Science. But her passion for pastry caught up with her, and she turned to a vocational training (CAP) in pastry and chocolate making along with an additional qualification in restaurant desserts and a vocational diploma (BTM) in pastry. The same year, her team won the Sirha's French Championship of Pastry Arts. Aurélie Collomb-Clerc began her career as a baker at Château des Avenières alongside Pastry Chef Cédric Perret. In 2016, she joined Chef Emmanuel Renaut's three-starred restaurant Flocons de Sel as pastry chef de partie. The following year, she became head pastry chef.
For her work creating the dessert menu of prestigious Flocons de Sel, she was voted "Pastry Chef of the Year 2021" by her peers. That prize rewards her outstanding imagination. Aurélie Collomb-Clerc creates well-balanced seasonal pastries that are in keeping with the environment that has surrounded her since childhood: the mountains. It is not unusual to find Savoy classics on the menu like the biscuit de Savoie sponge cake, and even mountain herbs infused in her cream desserts.
« J'avais axé mon mémoire de B.T.M. sur les plantes sauvages dans les Aravis, ce n'est donc pas un hasard si je travaille aux côtés d'Emmanuel Renaut pour qui la nature est une source d'inspiration aussi infinie que fragile », Aurélie Collomb-Clerc
The Prize for Best Sommelier of Les Grandes Tables du Monde is awarded to Mr Christoph Kokemoor of Chef Peter Knogl's restaurant Le Cheval Blanc, Grand Hôtel Les Trois Rois, Basel, Switzerland
Christoph Kokemoor has had a rich international career in prestigious establishments. He started out as a headwaiter before moving on to maître d' and then sommelier in the late 1990s. Working in palaces and luxury hotels, he acquired a unique expertise and rigour that has enabled him to make a name for himself in the industry. Since 2008 he has been head sommelier at three-starred restaurant Le Cheval Blanc in the legendary Grand Hôtel Les Trois Rois. Located on the banks of the Rhine in Basel, the hotel has a bar and two restaurants, including Le Cheval Blanc***, an undisputed flagship of high-end gastronomy that serves French cuisine reinterpreted with Mediterranean and Asian influences. Christoph Kokemoor works alongside Chef Peter Knogl, and is committed to serving exceptional wines that perfectly complement and enhance the creations on the menu.
"This award is a true accolade and a great recognition of my long-standing partnership with Peter Knogl. I am happy that together we can realise our goals as hosts and make our guests happy", Christoph Kokemoor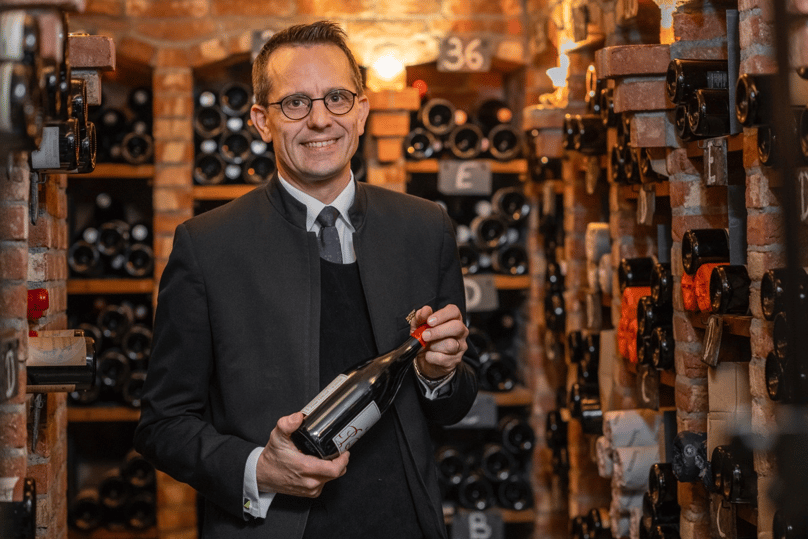 The Bernardaud Prize for Best Restaurateur of Les Grandes Tables du Monde is awarded to Mr Julien Royer of restaurant Odette, Singapore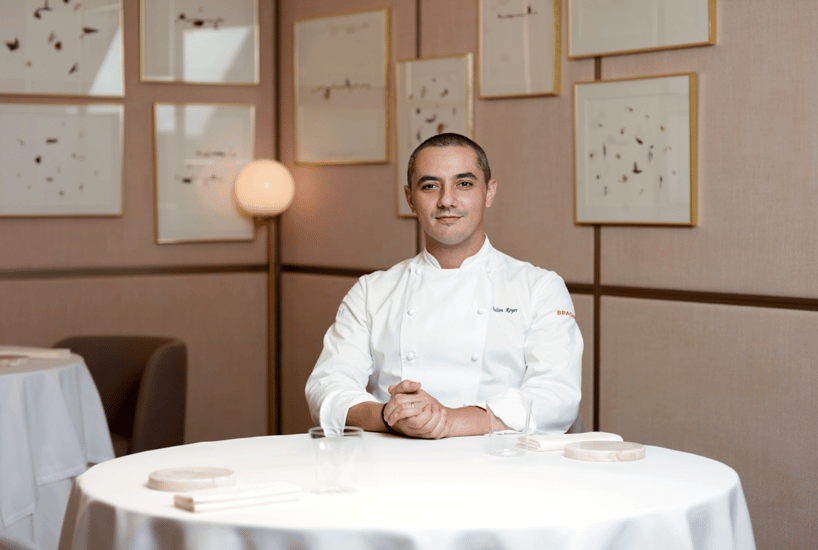 Chef Julien Royer comes from a farming family in Cantal, France, where he grew up surrounded by vegetable gardens. Royer's first venture into the kitchen under legendary Chef Michel Bras in Laguiole instilled in him a profound respect for the integrity and purity of all ingredients in every dish. His career then took him from the French West Indies to London, before settling down in Singapore in 2008. There, Julien Royer led Odette to its historic debut on the 2017 Asia's 50 Best Restaurants list at number 9 – the highest new entry in the list's history. The restaurant also joined the prestigious Les Grandes Tables Du Monde that same year. In 2019, Odette – which was named after his grandmother, one of his strongest influences in life and in the kitchen – was awarded three Michelin stars. The French restaurant, located in Singapore's iconic National Gallery, offers an ever-evolving menu guided by the chef's lifelong respect for seasonality, terroir and artisanal produce from small producers around the world. Julien Royer has built a successful career through sheer determination without ever losing his infectious joie de vivre. A team player as much as a man of excellence, Julien Royer embodies everything the modern restaurateur should be: looking after everything and everyone, driven by teamwork, infinitely curious about new trends and determined to achieve his goals. 
"For almost 160 years, our constant quest for excellence, creation and innovation has enabled us to work closely with internationally renowned chefs. It is a great pride for Bernardaud to be able to meet their expectations and turn each dish into an emotion. We are happy to be a partner of Les Grandes Tables du Monde and thus share, with the association and its members, our desire to create moments of unadulterated happiness."
Michel Bernardaud, President of Bernardaud
"We are incredibly honoured to receive the Bernardaud Prize this year. It is a testament to how the purest love for crafting lasting, timeless experiences can truly make an impact beyond the table. It's humbling to be recognized by Les Grandes Tables du Monde, and for us, it's our 6th consecutive year to be inducted into this prestigious list. This is only possible with the dedication of my outstanding team and the support of our partners.
 To every guest whom we have the honour of serving, from the bottom of our hearts, thank you and we will continue to serve with unwavering passion and purpose.", Julien Royer
An Honorary Prize was presented to Eckart Witzigmann for his entire career and achievements.
When the French restaurant guide Gault & Millau awarded Eckart Witzigmann the title of "Chef of the Century" in 1994, he joined a very exclusive list of legendary chefs, among whom the likes of Paul Bocuse, Joël Robuchon and Frédy Girardetil. Born in Austria in 1941, Eckart Witzigmann worked for 13 years in some of the best restaurants around the world (with the Haeberlin brothers, the Troisgros brothers and of course Paul Bocuse, one of his mentors, in France, but also at the Operakällaren in Stockholm, the Cafe Royal in London, the Villa Lorraine in Brussels, and finally at the Jockey Club in Washington DC in the United States) before returning to Germany in 1971 to initiate a culinary revolution at Tantris, a Munich restaurant that was a pioneer of haute gastronomy in Germany, where he received his first two Michelin stars.
In 1978, Witzigmann opened his own restaurant in Munich, Aubergine, which the following year became the first restaurant in Germany, and Eckart Witzigmann one of only three chefs in the world to be awarded three Michelin stars.
Today, Eckart Witzigmann works as a consultant in the restaurant industry. He is behind one of the most innovative projects in our sector: the Ikarus restaurant at Hangar-7 in Salzburg, where, under the direction of his mentee Roland Trettl before 2013, and since then under Martin Klein's guidance, some of the world's best and most creative chefs have been cooking in a monthly rotation.
Eckart Witzigmann founded the Witzigmann Academy ("International Witzigmann Eckart Preis") in 2004, he's the author and co-author of more than 40 cookery books, the editor-in-chief of culinary magazines, a guest on TV cooking shows and a mentor to numerous starred chefs on the German culinary scene.
In 2007, he was appointed professor and honorary doctor of culinary arts at Örebro University in Sweden. He was also President of the German Culinary Academy from 2007 to 2010.
Eckart Witzigmann can be credited with creating the perfect conditions for a culinary revolution in Germany. He was the first to introduce culinary skills inherited from the French tradition.
"After Helmut Gietz (Erbprinz, Ettlingen) and Henry Levy (Maître, Berlin), I became the third German member of Les Grandes Tables du Monde, back in 1975. I am delighted to receive this honour in my old age and I'm glad I could contribute to expanding the gastronomic culture and art of cooking in Munich as well as in German-speaking countries, and maybe make it a little richer or perhaps even a little better", Eckart Witzigmann
Eckart Witzigmann – Photo credit: Markus Bassler
About Les Grandes Tables du Monde
Founded in 1954 by six Parisian restaurateurs, the association Les Grandes Tables du Monde now brings together 178 establishments in 23 countries who all share a common ambition. Bound by the same desire to offer a unique gastronomic and sensory experience, these members today are the ambassadors of unique culinary excellence, which is rooted in tradition, transmission and innovation. Les Grandes Tables du Monde and its President David Sinapian promote this exceptional art of living by highlighting contemporary haute gastronomy that sophisticated, generous, ambitious and dynamic.
PRESS CONTACT :
presse@lesgrandestablesdumonde.com