The restaurant experience is celebrated every day in each of the establishments inducted and recommended by Les Grandes Tables du Monde.
Discover the world's greatest restaurants and experience the entirely different and unique level of pleasure only they can provide.
Our members are devoted to building some of your most precious memories. It's what we do. It's much more than simply a mindset. It's an entire lifestyle.
PLACES WITH MAGIC, UNIVERSAL VALUES, A UNIQUE CLUB
These one hundred and seventy-four Grandes Tables du Monde, united under their emblem, Cocteau's Rooster, all possess that certain extra something special. If we go to a restaurant to eat well, we go to a Grande Table to enjoy an experience of heightened finesse. It is with immense pride that the member restaurateurs, under the leadership of association president David Sinapian, and its board members, are presently writing the new pages of a contemporary and festive gastronomy.
After the frantic urban environment of New York, Marrakesh is the destination in which Les Grandes Tables du Monde will host its 64th conference to celebrate the world of fine dining. The ochre city with its distinctly Mediterranean identity and intoxicating smells, sounds and life force is the theatre for this annual event devoted to excellence, conviviality and discussion. Marrakesh: a marriage of the traditional and the contemporary
Read More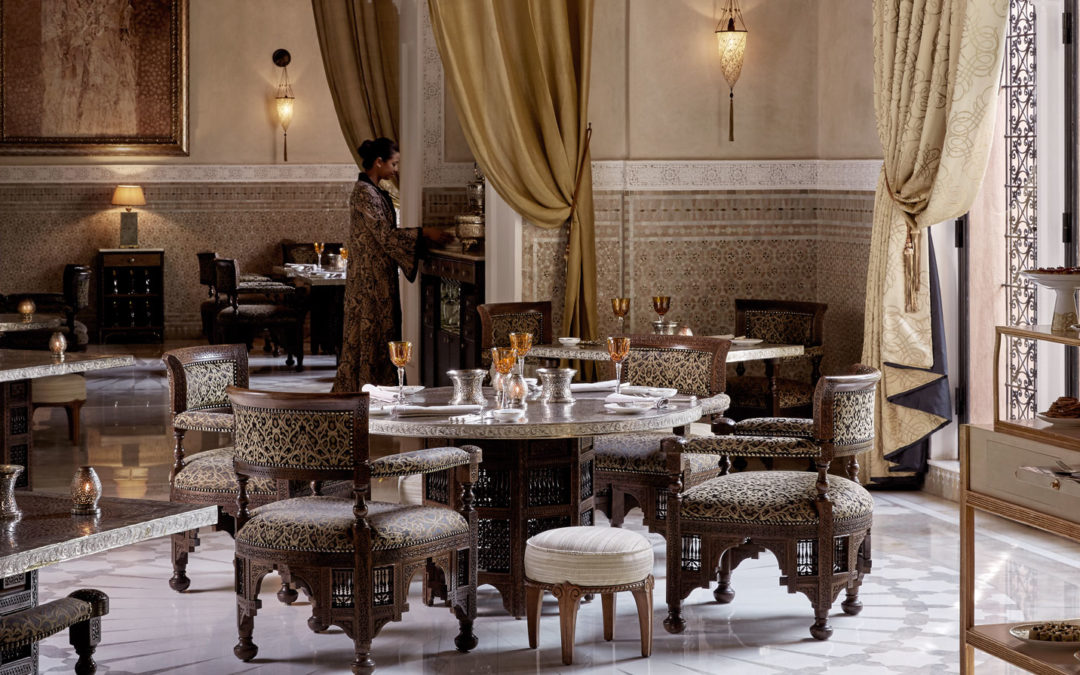 The great restaurants of that time embraced the same principles we still recognise today. It was simply less culinary and more celebratory. It was a place designed for fun and to be seen in while enjoying simple dishes. Salads and modest dressings still appeared on these menus. Beginning in the 1960s, a new generation of chefs would change the status quo and reinvent this restaurant model. Their names were Bocuse, Guérard, Troisgros and Senderens, and they effectively reinvented this profession.
Read more