For 65 years, Les Grandes Tables du Monde has represented and promoted the world's best restaurants. Those that provide the best welcome, those that delight their diners, and those that deliver unforgettable experiences.
The restaurant is synonymous with absolute generosity in body and soul, unlimited happiness and memories galore. The formula may seem simple. As if the recipe were within hand's reach. And it seems that with its apparently insatiable appetite for restaurants, chefs, produce, wines and recipes, the entire world has borrowed that passion from us. But we have been driven by that passion ever since the association was formed in 1954. Our members live and breathe for this shared and emotional principle of creating your happiness.
Les Grandes Tables du Monde now unites 181 restaurants in 25 countries around a core set of shared values and stringent admission criteria that reflect our exclusivity:
to offer you uncompromising excellence in terms of cuisine
to invite you to experience the generosity of our members and their exceptional sense of hospitality
to offer you unique dining environments, many of which are in iconic destinations with a prestigious past
Over the years, we have carefully, attentively and commandingly built a highly rated and exclusive selection of the world's very best restaurants.
In a world now at an advanced stage of digitisation, we are more committed than ever to working on a daily basis to defend and promote a lifestyle that still, and always will, retain an essential place in human existence.
Because across the full spectrum of our specialist skills, nothing can ever replace the essential role fulfilled by our employees.
And because the legacy of the experience provided by the world's greatest restaurants is essential to our increasingly accelerated lives.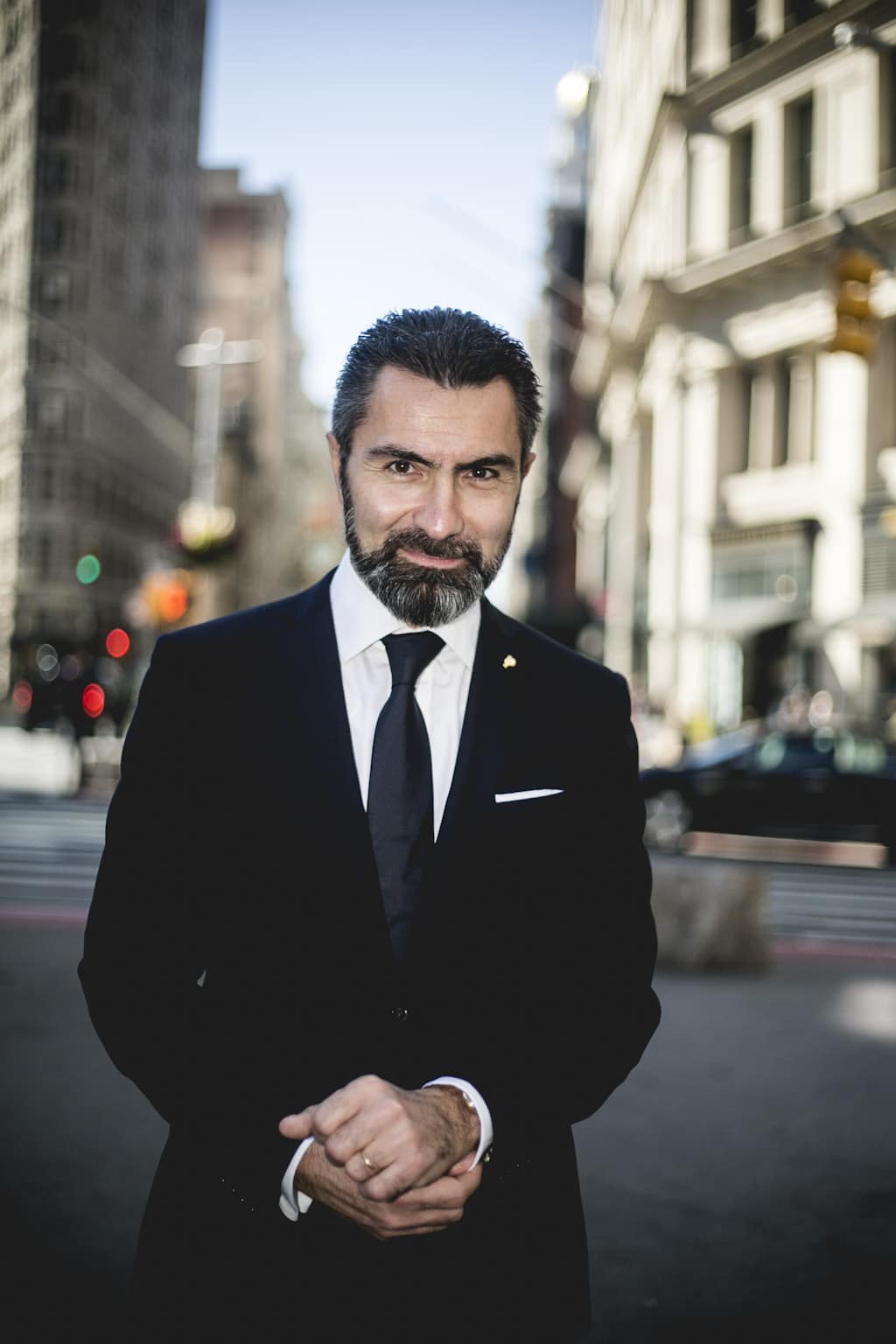 DAVID SINAPIAN
President – Maison PIC, France
Every day, we are delighted to greet our happy guests. We relish observing them push our door, seat at one of our tables and enjoy every minute of the experience : we will always ensure that they will have the greatest of time in our restaurants. For each one of us, this is a matter of fulfilling our lifelong passion with service.
From Shanghai to Paris, from New York to Singapore, our restaurants are united by a strong desire to offer our guests unique and memorable moments. Behind this way of life, you will find women and men fully dedicated and committed to a lifelong quest for excellence. Cooks and pastry chefs, sommeliers or maître d's, we are all united by a strong will to meet and often exceed our guests expectations.
Respecting the values of its founders, the association Les Grandes Tables du Monde brings together the very best restaurateurs and the very best guests in the world !
See you soon in one of our restaurants.
« Tradition is perpetual progress.
It advances, changes, lives.
The living tradition exists everywhere.
Do your best to maintain it in the ways of our area. »
Jean Cocteau
À L'ORIGINE, DE GRANDS RESTAURATEURS…
En 1954, six amis restaurateurs ont l'idée, lors d'une discussion amicale, de s'unir pour défendre les valeurs de la grande gastronomie et de l'art de vivre. Ainsi, Jean Barnagaud (Prunier), André Vrinat (Taillevent), Claude Terrail (La Tour d'Argent), Raymond Oliver (Le Grand Véfour), René Lasserre (Lasserre) et Louis Vaudable (Maxim's) créent l'association « Traditions et Qualité ». Dès 1956, l'association édite son premier guide, où figurent 19 établissements-membres, dont 13 en province. sur tous les continents, les clients peuvent ainsi reconnaître les maisons qui partagent cet esprit d'excellence. Peu à peu, des restaurants du monde entier, unis par le même souci de qualité et de respect des traditions : sur tous les continents, les clients peuvent ainsi reconnaître les maisons qui partagent cet esprit d'excellence.
1954

The association "Traditions
et Qualité" was founded by the restaurateurs of six Parisian institutions:
Jean Barnagaud (Prunier), André Vrinat (Taillevent),
René Lasserre (Lasserre),
Claude Terrail (La Tour d'Argent), Raymond Oliver (Le Grand Véfour) and Louis Vaudable (Maxim's).

1956

Raymond Thuillier from l'Oustau de Baumanière became the first regional member.
In the same year, a first guide intended for the general public grouped together practical information about the 19 associated firms (nine in Paris and its surrounding area,
ten in the provinces).

1959

At Le Grand Véfour, on his table's tablecloth, Jean Cocteau drew the blue white and red cockerel that became the association's logo.

1960

A second edition of the Traditions et Qualité directory was published. It wasn't until 1974 that the next one appeared. The display of this cockerel as a sign of recognition of the quality restaurants, each member made Cocteau's words their own: "Tradition is a perpetual motion. It advances, it changes, it lives. You can come across living tradition everywhere. Try to maintain it in the style of your time."

1974

Jean-Pierre Haeberlin, owner of the Auberge de l'Ill with his brother Paul was elected for the first of his five terms as president.

1990

The association was renamed "Les Grandes Tables du Monde" (literally luxury restaurants of the world).

1996

Jean-Claude Vrinat du Taillevent was elected president. Like
every year since the association began, you can read the credo
on the annual congress's menu: "Protect and promote, in France and around the World, our notion of a new art of living".

2001

It was the turn of Marc Haeberlin, son of Paul, from the Auberge de l'Ill, to become president of Les Grandes Tables du Monde.

2014

For the association's 60th anniversary, the annual congress took place in Bristol. It was the chance to pay tribute to Jean- Pierre Haeberlin, who died this year. David Sinapian from the Maison Pic was elected president for a 5 year term.

2018

In 15 regions in France,
13 European countries, 12 countries in the other 4 continents:
174 exceptional restaurants carry on a "new art of living".
« Nothing is more serious than pleasure. »
Jean Cocteau 
Le coq de Jean Cocteau
En 1959, le poète Jean Cocteau dessine un coq sur une nappe du Grand Véfour où officie Raymond Oliver. Il vient de créer le logo de l'association « Traditions et Qualité » née en 1954.
Aujourd'hui encore, gravé sur une plaque fixée à la porte de ses membres ou en couverture de son guide annuel, ce coq gaulois demeure l'emblème de Les Grandes Tables du Monde. 
Comme le symbole d'un esprit d'excellence, de partage et d'amitié.