Les Grandes Tables du Monde takes great care in selecting and collaborating with its partners.
We start by identifying shared values and above all the ambition to promote gastronomy through a long-term approach. And then build on our desire to highlight brands recognised for their exceptional know-how, and driven by a passion comparable to the world's greatest chefs.
ZENCHEF
With a delectable blend of modern technology and human touch, since 2010, Zenchef offers restaurants the tools, services and support they need to work smarter, boost efficiency, increase profits, and create exceptional experiences for their guests.
Zenchef supports restaurant owners and their customer experience management, before, during and after service; from restaurant discovery to customer loyalty.

Build a tailor-made experience: With a single software, restaurant owners can manage all their reservations, website, digital menus, click & collect, reviews, their own customer file, digital payment by QR Code, reviews, and much more… The use is all the more fluid thanks to the numerous integrations available.

Zenchef offers the most adapted and innovative tools on the market.
More than 6,500 restaurants trust them in 15 countries.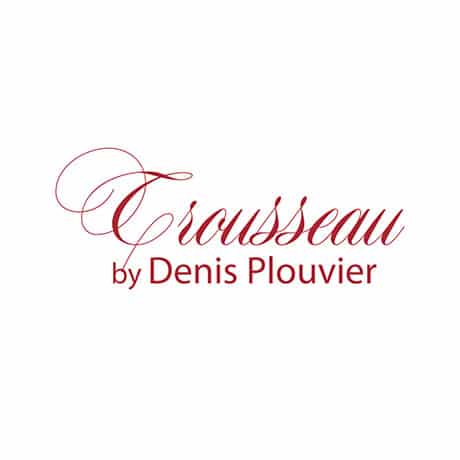 TROUSSEAU
A Family company, which ensures his Customers a custom made product, based on an actual knowledge based on a long experience, and a close follow-up on the long term of its collections.
Trousseau offers you tablelinen in pure cotton, union (cotton/linen mix) 55 TC or 70 TC, and 100% pure linen.
Those fabrics can be plain colors, or jacquard, and even embroidered with your logo.
The edges are various: simple hems, mitred corners, with eventual addition of embroidered piping, or hemstitches with color yarns.
In addition, Trousseau proposes actual leather mats, with a wide choice of colors, and custom made shapes.
We would be glad to visit you upon request.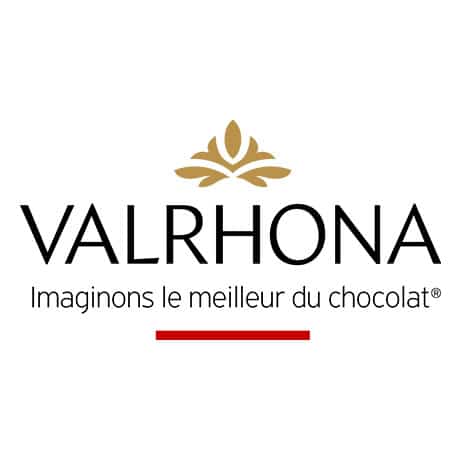 VALRHONA, TOGETHER GOOD BECOMES BETTER
A partner of taste artisans since 1922, and a pioneer and specialist in the world of chocolate, Valrhona defines itself today as a company whose mission statement "Together, together good becomes better" conveys the strength of its commitment.
Together with its employees, chefs, and cocoa producers, Valrhona creates the best in chocolate to shift the status quo towards a fairer, more sustainable cocoa industry and gastronomy that tastes great, looks great and does great things for the world.
Building long-term partnerships directly with cocoa producers, sharing know-how and looking for the next cocoa innovation are the challenges that drive us to do better every day.
Working alongside chefs, Valrhona promotes craftsmanship and supports them in their quest for uniqueness by constantly pushing the limits of creativity.
Thanks to its constant engagement with this raison d'être, Valrhona is proud to have obtained the very demanding B Corporation® certification. It rewards the world's most engaged companies that put equal emphasis on economic, societal, and environmental performance.
Choosing Valrhona means committing to responsible chocolate made only from cocoa that can be traced back to the producer. 100% of the cocoa that we use can be traced back to our 17 215 producers, which provides the assurance of knowing where the cocoa came from, who harvested it, and that it was produced in good conditions. Choosing Valrhona means committing to a chocolate that respects both people and the planet.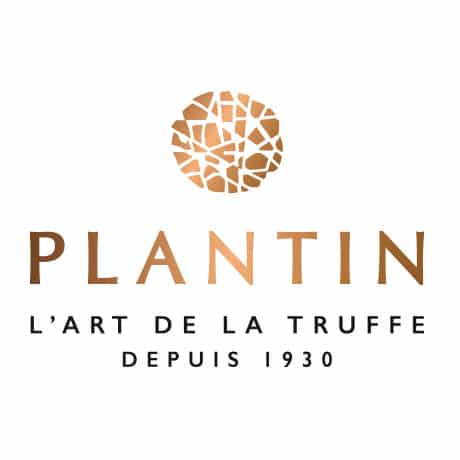 Since 1930, in the heart of one of the largest truffle-producing regions, PLANTIN has been driven by a single ambition: promoting the art of the truffle to honour the noblest gastronomic traditions.
We select the finest truffle fields, where passionate hunters seek out the black diamond and, day after day, maintain, irrigate and prune the plantations that will yield the finest truffle specimens.
Once the truffles have been harvested, the truffle masters put into practice all their know-how – handed down from one generation to the next – to take the diamonds to perfection, delicately brushing them and meticulously sorting them by hand according to size, shape and aroma.
Only the very finest black diamonds make it out of our Puyméras facility and into the kitchens of some of the best-known chefs to be enjoyed by astute gourmets from around the world.
Every year, our facility sends out almost 100 metric tons of fresh truffles and dried mushrooms, including the delicious morel, Morchella conica.
Our expertise in appertisation and quick-freezing procedures means we are able to preserve our truffles in jars, so they are available all year round.
We are driven by a marked desire to innovate for the benefit of both professional and amateur cooks alike, and we constantly develop new products and new recipes to meet the demands of the most discerning gourmets, keen to elevate their dishes to the next level and offer their guests new sensations. Whole, in fragments or in "breakings", and soon available as a "quintessence", Plantin's truffles come in an array of different forms.
Every day, our facilities work to satisfy the most demanding palates and to create unique flavours that add a subtle touch to make every dish an exquisite experience.
Bernardaud masters the art of French porcelain since 1863 in Limoges. Still family-owned, it has always chosen excellence, quality and precision. Working in a field that is perpetually evolving, Bernardaud remains in the elite of design and innovation, developing technologies in its Limoges manufacture that push back the limits of the art of porcelain-making. This constantly renewed demand is the key to collaborations with artists, designers and internationally renowned chefs.
Aware that exceptional cuisine must be presented in a service adapted to all their constraints, chefs from all over the world ask Bernardaud to create the porcelain that will sublimate their culinary creations and participate in the emotion of each gastronomic rendez-vous, with bespoke creations as well as complete collections with different and complementary styles.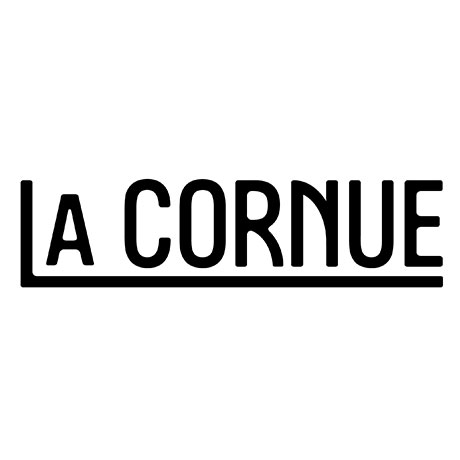 Since 1908, we have been striving to build on Albert Dupuy's legacy and to maintain the timeless elegance and refinement that are characteristic of our House.
The know-how of our companions and the transmission of this know-how, the requirement for quality and the constant search for excellence are essential to make each of our cookers a unique object that meets the expectations of our client. 
As aesthetic as they are efficient, our products enhance the kitchen and contribute over the years to the pleasure of cooking and entertaining. They are the vector of a privileged moment shared with family and friends.
Our companions, our customers, our suppliers, the Chefs we have the honour to equip come from different horizons but they all share the same vision of the excellence of the French living.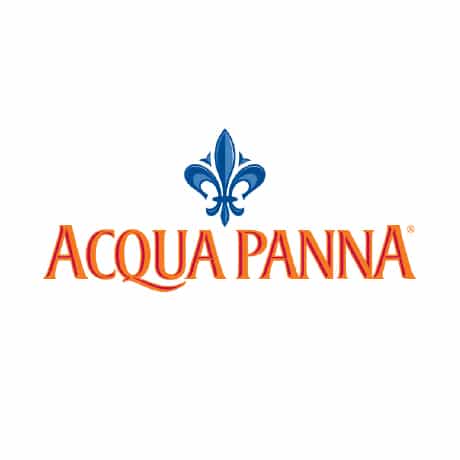 It was in 1860 in the sumptuous Tuscan mansion of the Medici family that the story of Acqua Panna natural mineral water began.
This natural mineral water flows from a spring below the Villa Panna 37 kilometres from Florence, and it was the then owner Marquis Torrigiani who decided to market amphorae of Acqua Panna natural mineral water and have them delivered to Florence. Villa Panna natural mineral water flows into a natural environment that has been jealously protected for five centuries, and is bottled direct from the spring with no chemical treatment whatsoever. Very subtly salted and with low mineral content, Acqua Panna natural mineral water has a unique taste that celebrates and enhances the flavours of the finest wines and dishes.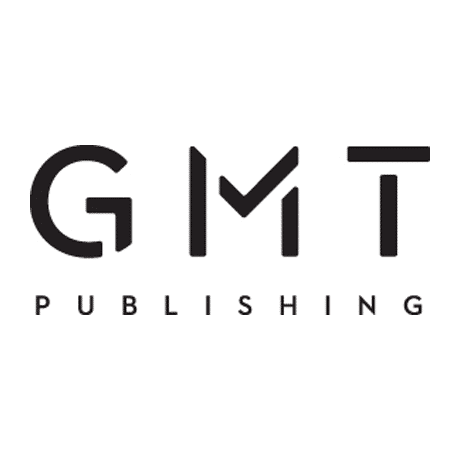 Swiss publishing house based in Geneva since 2000, GMT Publishing is aimed at an international audience of watchmaking, nautical and travel enthusiasts. Its GMT magazine has thus become a benchmark in the world of watches, while its WorldTempus.com site has become the most consulted bilingual watchmaking news site in the world. Together they run the Fine Watch Club, an international club of watch collectors, and the Watch Photo Awards, the first international watch photo competition open to individuals.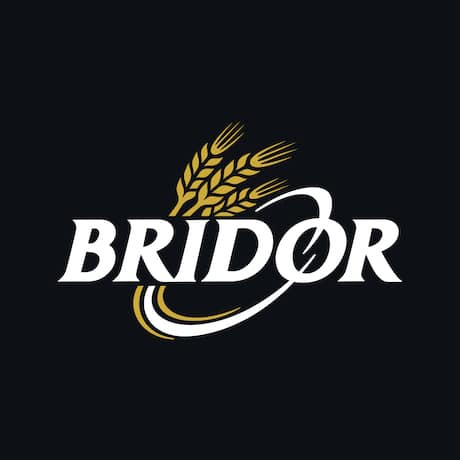 Bridor produces a full range of indulgent bakery and patisserie products that perfectly embodies the French art of living and entertaining : elegance, refinement, flavours, pleasure, friendliness and sharing.
Bridor creates the most beautiful bakery product collection dedicated to professionals. They are made in Brittany by highly qualified teams that respect artisan bakery techniques such as slow kneading, stress-free dough preparation, gentle lamination, long rest for the dough, use of homemade sourdoughs.
The Bridor quality is the result of more than 20 years of close collaboration with artisan Meilleurs Ouvriers de France. Consulted from the creation of our recipes, they are the best guarantee of the excellence we defend and share with you.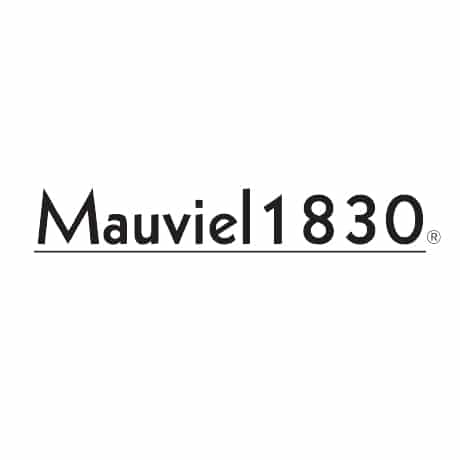 From passion comes exception…
From heritage, we build our future…
More than a signature, these words tell the story of our family, our firm, Mauviel 1830.
We are the relay, the link. Guardians of previous generations, we have a duty to transmit this heritage that we carry and cherish.
We rely on our great heritage, we retain the charm and identity of a rich family home with a superb know-how we turn towards modernity thanks to a simple, technical and visionary approach, tailored to the demands of professionals and food lovers. Our reason for living, is based on the transmission and sharing our expertise. Valerie Le Guern Gilbert Few know the first name of this designer of genius, Ernest Mauviel, however, the products manufactured in his traditional workshop, founded in 1830, are well-known, the world over. His descendants have inherited his great passion. Seven generations separate Ernest, the Founder, at the start of this great adventure, to Valérie, today. The factory produces thousands of high-end products for professionals and domestic. The products quality conquered many countries.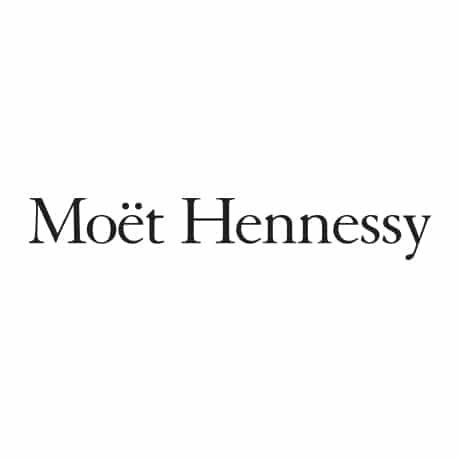 Moët & Chandon, Krug, Veuve Clicquot, Hennessy and Château d'Yquem are just some of the world-renowned LVMH wines and spirits brands that have become synonymous with the most prestigious origins and terroirs. Located in Champagne, Bordeaux, and other illustrious wine-growing regions, many of these are centuries-old Houses with a unique character, which share a strong culture of excellence. Overseen by Moët Hennessy, these exceptional champagnes, wines and spirits from around the world come together as a collection of rare brands where heritage and innovation, authenticity and creativity converge.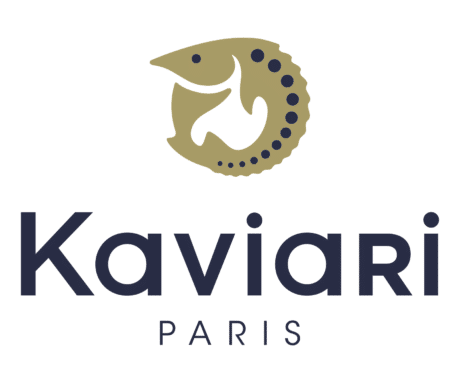 Located in the heart of Paris, Kaviari have been a reference in caviar's world for 40 years. Mindful of ensuring the sustainability of the age-old art of caviar production, this independent artisanal firm works today with the best fish farms accross the world. Skilled Kaviari staff members join forces with the fish farmers, and follow each step of the production process. This allows the selection of the roes ment to be cured in our laboratories directly from its origins. It is this strict transparency and the passion for the metier wich contribute to Kaviari's international notoriety among chefs and gourmets.
Synonymous worldwide with the Italian lifestyle, S.Pellegrino is a natural mineral water enjoyed for its delicate lively taste, which provides the perfect accompaniment to finest of fine-dining dishes.
S.Pellegrino is not just a simple sparkling natural mineral water. Symbolising an exceptional level of sophistication, the water branded with the iconic star has rapidly established itself as one of the stars of fine dining.
Everything starts with Michel Chapoutier and his singular, out-of-the-box, all-embracing, inquisitive thinking. Michel's is not a static spirit, but a living one.
His quest is one of discovery and revelation of high-potential terroirs, how soils can express themselves, how each one can give that singular taste to each wine.
A quest that is driven by daring: opening up to other horizons, other terroirs, whilst remaining a specialist of Rhone Valley grapes, the company's true DNA.
Creating encounters between tradition and modernity, dreaming up new forms of know-how, but always with the greatest possible respect… for the soil.
Biodynamic farming is an essential component of his expertise. Today, it's standard practice. M. CHAPOUTIER's teams work to perpetuate the revelation of terroirs… such is their starting point.