Fanny Perrot
« I enjoy making guests happy, relaxed and feel special. »
It's early, she asked if we can talk during her day off so as not to disturb the service: the summer season is coming to an end, and it's been a busy one… Fanny Perrot arrives right on time, and she has prepared for the interview.
Her smile is sincere, her eyes are kind and her posture elegant. Yoann Conte's restaurant manager is a serious, humble, courageous, warm and determined young woman. And without a doubt an inspiring role model.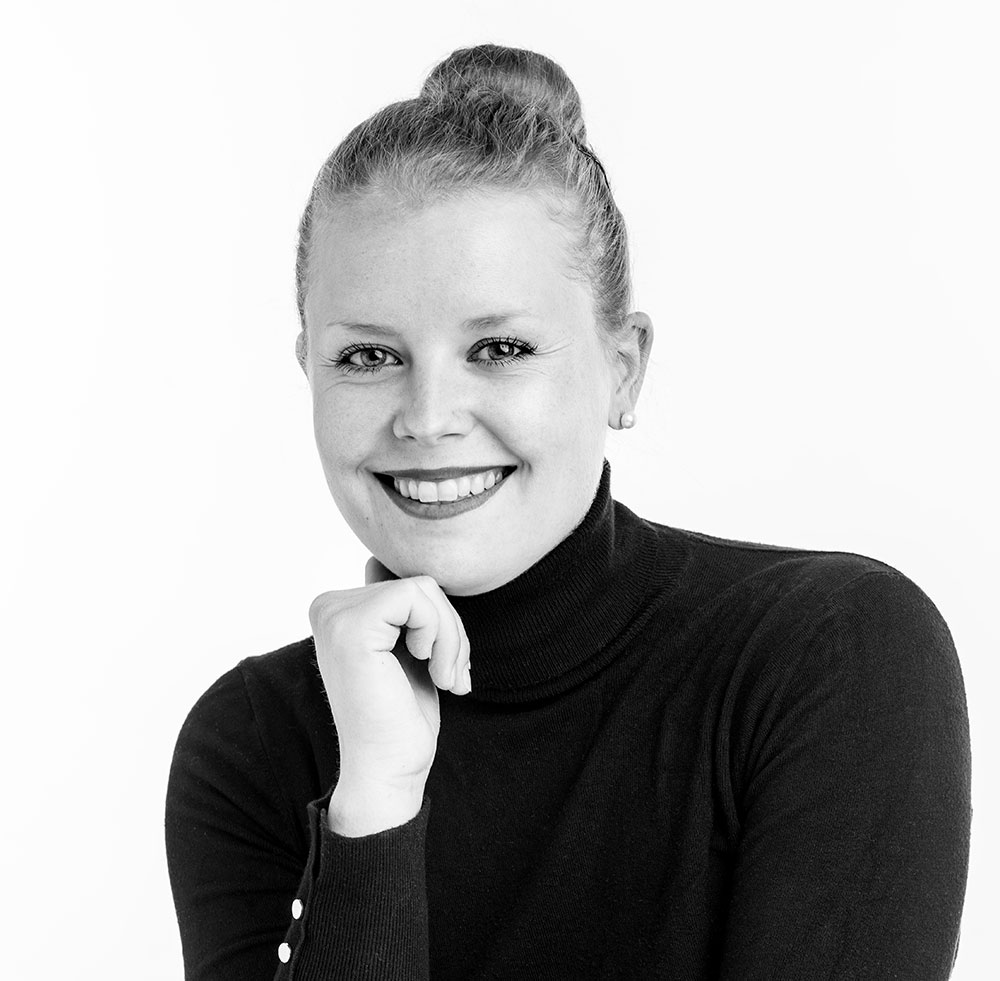 How does one become restaurant manager of a two-star restaurant at such a young age?
I wanted to do this job since I was six years old. My parents brought us up – my brothers and I – in a culture of dedication and passion. We each had an extra-curricular activity, I played the piano. It taught me patience, rigour and above all it gave me a taste for hard work. My father, an organic dairy farmer in France's Doubs, passed on his love for good produce in all its glory.
Yet we didn't go to the restaurant much often at all. Life on the farm and modest means meant that rare family nights out were a proper feast, and I was over the moon! In fact, I found my calling from going to a tearoom from time to time with my mom – a cherished mother-daughter bonding interlude. I wanted to share this ever-pleasant feeling of being privileged, of being served, of treating yourself and indulging. My main driver in this trade is seeing people marvel as they sample a dish. I always knew gastronomy was my field, so I naturally turned to a vocational baccaulauréat in hotel and restaurant where I studied service as well as cooking, mixology, sommellerie and hospitality. This comprehensive training is still useful to me today. I added an advanced technician's certificate (BTS) in hospitality as well as a degree in management to learn how to manage a team.
At that point, I felt ready to enter the professional world and I started working the seasons. After a few internships, I was so happy to face the realities of the trade. I have very fond memories of that time. As I gained experience, I became more independent and comfortable. Until I joined the 1920 restaurant at Les Chalets du Mont d'Arbois as demi-cheffe de rang – or back waiter – under the command of maître d'hôtel Olivier Alglave.
Fanny Perrot's background:
July 2014: graduates with a degree in management

Winter 2014-2015: starts working the seasons at the restaurant Au Cœur du Village in La Clusaz

Winter 2015-2016: works at the 1920 at Les Chalets du Mont d'Arbois, a starred restaurant, and meets Olivier Alglave

May 2017: head waiter at Yoann Conte's for the season

March 2018: becomes Yoann Conte's restaurant manager

September 2018: receives the Gault et Millau award for Young Restaurant Manager of the Year

Spring 2021: selected with five other restaurant managers for Le Chef magazine's Prix de la Salle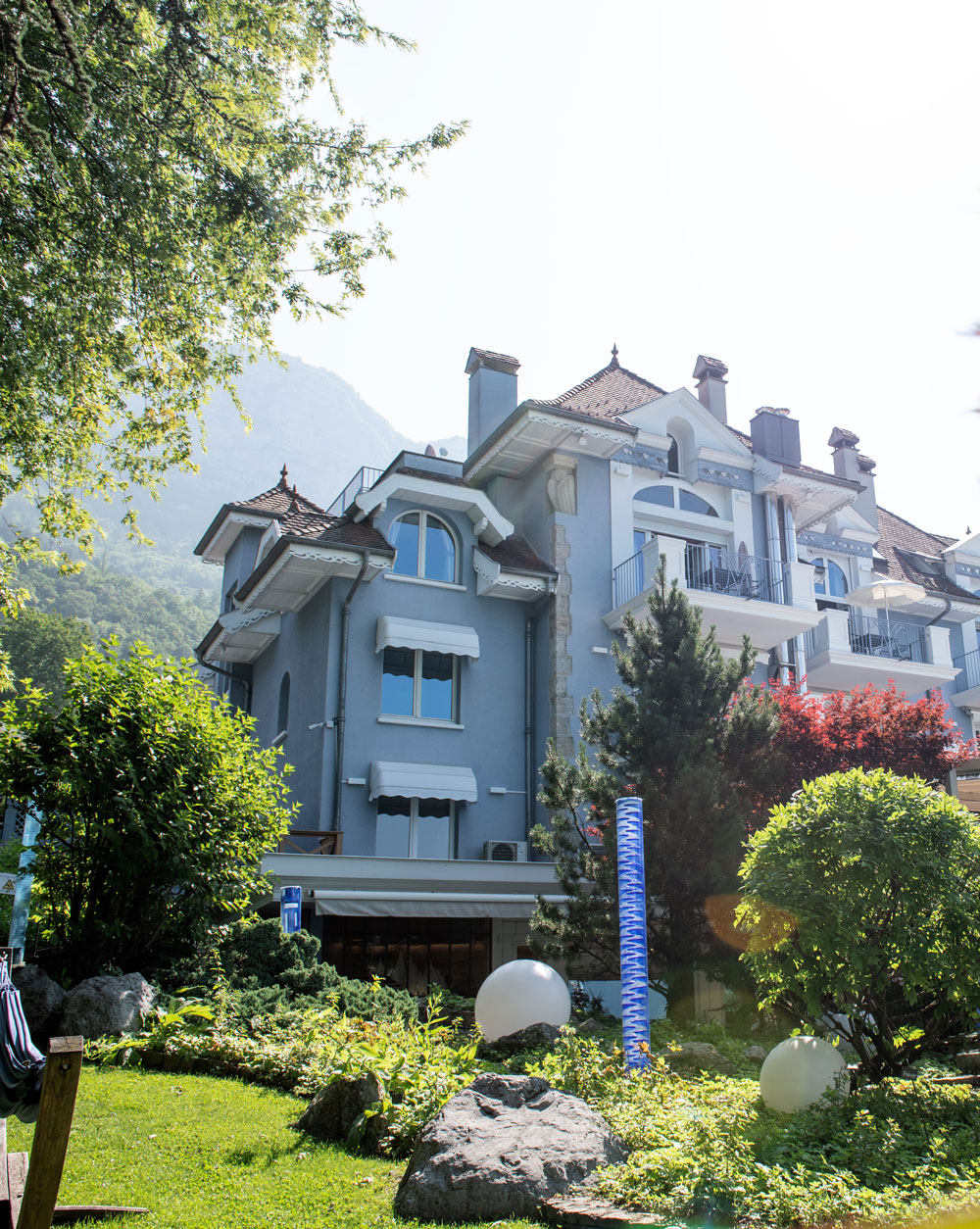 How decisive was your encounter with Olivier Alglave?
I learned everything from him in Megève: the rigour of French service, dining room cuts, silverware care, how to address guests, and above all, how to handle pressure and stress. Each act was supervised, everything was perfectly organised. And Olivier Alglave was very much concerned with passing down his knowledge: he trained us and, in exchange, demanded perfection.
It was hard both physically – many hours worked, intense fatigue – and psychologically – we were constantly pushing our limits. Despite it all, my passion for the job never faltered, quite the contrary in fact, and after a spell in the north of England to perfect my English, I returned to the 1920 restaurant at Les Chalets du Mont d'Arbois knowing exactly what to expect, and armed with warrior-like motivation! The great atmosphere within the team pushed me to always give my best and resist going down the path of old-fashioned management methods like a toxic competitive environment. That's when I understood the need to do things differently, so as not to burn people out.
 So what are the keys to effective management?
I so deeply want to play a part in improving our trade. Young people are turning their back on the world of gastronomy for several reasons: intense working days, inadequate pay, and military-like – sometimes inhumane – working conditions. I believe one can implement a rigorous and precise approach without shouting, humiliating and harassing. A healthy, understanding environment, adapted to each individual's personality, provides a much more effective and lasting balance. I believe nothing is more constructive than setting an example. This is what I found when I joined La Maison Bleue.
A strong network is vital in our business. Chef Julien Gasten introduced me to Yoann Conte's establishment, an up-and-coming house. That's how I joined the establishment as a head waiter for the summer, at the end of which the chef offered me a permanent contract, accommodation, a good salary and career prospects, all in a pleasant town and a family-run, humane establishment. I soon became assistant restaurant manager, then restaurant manager after a sudden departure. I did have my doubts; I felt I wasn't ready for so much responsibility so quickly. My first briefing in front of 15 people was incredibly intimidating, but I knew the house well and Mrs Conte helped me through it. I gained confidence and, in the end, we made it. At the end of summer, I learned that Gault et Millau had named me their Young Restaurant Manager of the Year. I didn't even know about this award, I was over the moon!
What impact has this recognition from your peers had on your life, both professionally and personally?
After just a few months in the job, I couldn't believe it to be honest! We celebrated with the teams, we even cried! Sharing this joy with people I love, with a couple of chefs as well, will remain an important moment in my professional life. This award has granted me confidence, legitimacy and respect from both guests and the people I work with every day. And it confirmed my gut feeling: I was going in the right direction. This recognition made me understand that everything is possible, and gave me even more strength to push on. At Yoann Conte's, I was able to implement my own way of working, I had a canvas to implement everything I felt was right. But I was only doing my job. We run a service that is very close to the clientele, the chef regularly visits the dining room. We learn something new every day and I never tire of seeing guests enjoying themselves. Their joyful comments, their surprise, their pleasure are a genuine delight every single day. I enjoy making guests happy, relaxed and feel special. The restaurant is a bubble of wellness, far from the hectic and cruel world, where guests can enjoy a moment suspended in time and leave with a smile on their face.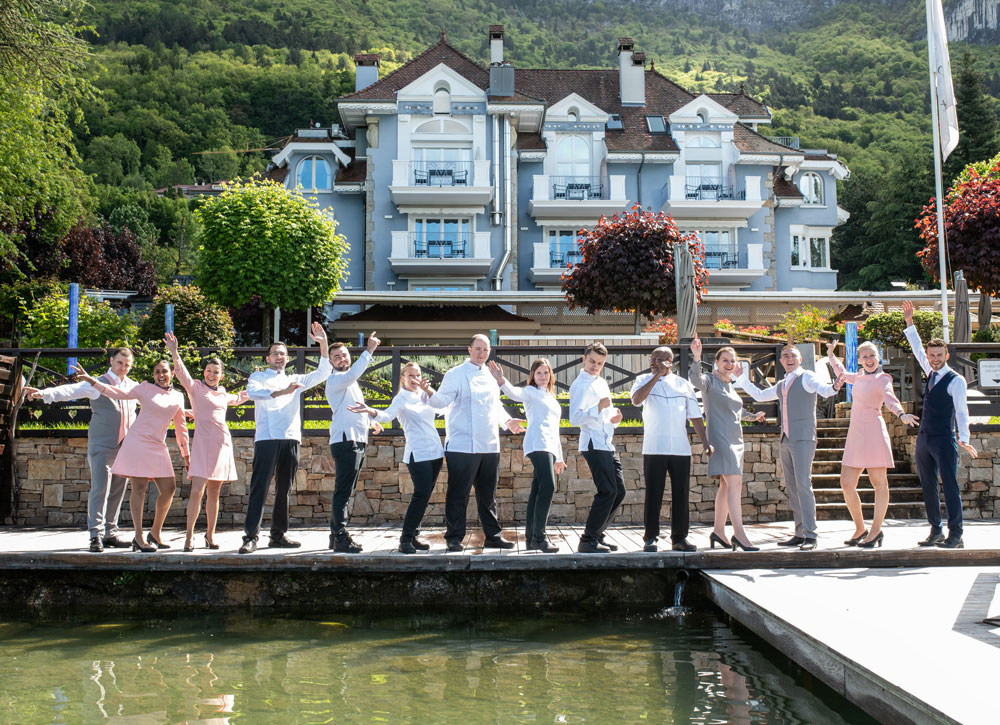 What do you think about the place of women in the world of gastronomy?
Women must make their own way and prove themselves more than men. We tend to favour discussion and exchange. This trade has always been open to women, but very difficult to access, mainly because of our modesty. That's why it's always been a male-dominated industry. But things are changing. In fact, at Yoann Conte's, the staff is almost exclusively women. Every day, guests notice that and appreciate such a large female presence. Would they do so if there were only men? Overall, what you need most to succeed in this business is character and assertiveness.
 In your opinion, what challenges will restaurants face in the future?
Working time will become a primary concern. Coming out of the COVID crisis, the new generation is turning away from jobs that are too demanding. The salaries are not in line with the commitment required. At the end of the day, our trade is not valued as it should be, and it is slowly losing in attractiveness. A large number of fine-dining establishments in France are now short of staff. There are very few applicants and many unreliable people quit overnight. This is a major issue.
Where do you see yourself in a few years?
Maybe I'll open my own place, a restaurant, tearoom or whatever. An establishment where everyone – my partner, Yoann Conte's pastry chef, myself, the staff and the guests themselves – would just feel good? I would love that. I have plenty of ideas and dreams jostling in my head. And then, one day, I'll have children… Combining family life and work, turning my passion into a pleasant daily activity, that's my dream. I know it won't be easy, but I hope I can manage because, fortunately, children are no longer the sole concern of women.