Nadia Arasia
« Memorising our guests' habits means starting a conversation with them that never ends. »
At 36 years old, Nadia Arasia has already worked in some of France's finest starred restaurants. Originally from Montpellier, she has always carefully selected the establishments where she wanted to work, taking into consideration both the chefs who inspire her and the quality of the produce, and always driven by the relationship with guests. Having well and truly fallen in love with Luxembourg, Nadia joined the two-star restaurant Ma Langue Sourit in the summer of 2021 as maître d'
What is your background? How did you become maître d'?
Actually nothing preordained me to even work in this industry. I studied medical and social science in Montpellier. At the time, I also started working during summer at beachside restaurants, and I realised that I really enjoyed the relationship with guests, the adrenaline rush you feel at the beginning of every service, and the absence of a clear routine. I told myself that, if I wanted to pursue a career in this trade, I just had to move to Paris.
At the time, I was watching Joël Robuchon's show "Bon appétit bien sûr" a lot. I only sent one resume, and that was to La Table de Joël Robuchon. The restaurant's maître d' met with me and put me on trial as chef de rang. The first few days were very tough because I knew nothing about the trade, I had to learn very quickly on the job, memorise and assimilate everything as fast as I could, both French protocols and foreign ones because we had a large contingent of international guests. It was like attending hotel school directly on the job!
I stayed 2 years at La Table de Joël Robuchon before I decided to join Chef Serge Vieira who had just won the Bocuse d'Or. I worked for the opening of Château de Couffour in Cantal. I've always been amazed by these great countryside establishments, conveying both a family feel and keeping with the utmost rigour and high standards. I worked as chef de rang for a year before joining Michel Bras' kitchen. A year later, when I heard that Gilles Goujon had just received his third star at Auberge du Vieux Puits, I couldn't resist joining him on this adventure. I had always dreamt of working alongside a Meilleur Ouvrier de France.
Nadia Arasia in 8 key dates
2007-2009: Chef de rang at La Table de Joël Robuchon (Paris, 2*)
2009: Chef de rang at restaurant Serge Vieira (Chaudes-Aigues, 2*)
2010: Chef de rang at restaurant Michel Bras (Laguiole, 3*)
2011-2013: Chef de rang at Auberge du Vieux Puits (Fontjoncouse, 3*)
2013-2014: Chef de rang at restaurant Clairefontaine (Luxembourg, 1*)
2014-2019: Manager of the Vinissimo shop (Luxembourg)
2019: Maître d' at restaurant Les Jardins d'Anaïs (Luxembourg, 1*)
Since 2021: Maître d' at restaurant Ma Langue Sourit (Luxembourg, 2*)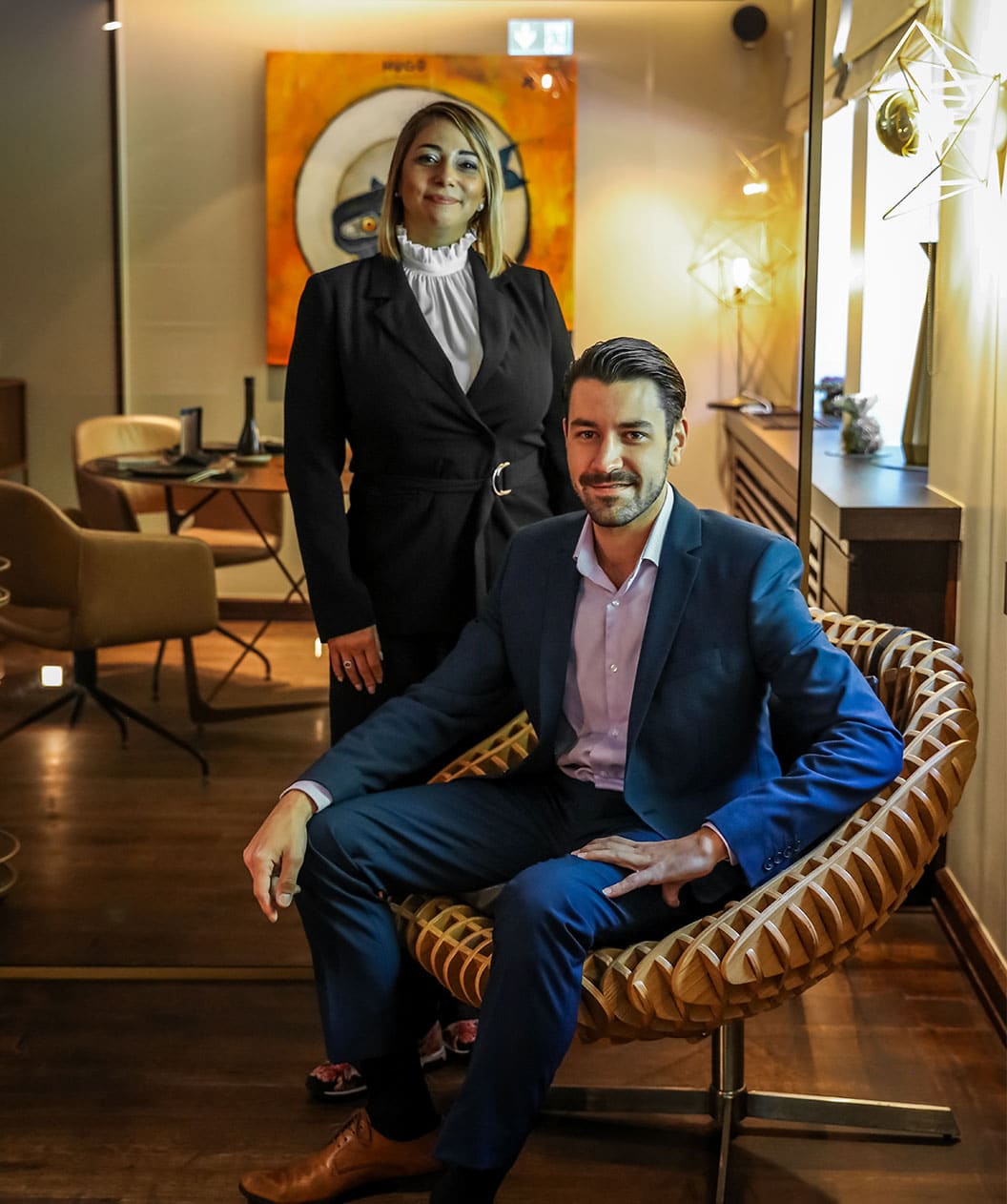 I was then offered the chance to become manager of an establishment that was at the same time a grocery shop, a wine shop and a restaurant. For 4 years, I learned a lot about wine, management and procurement. But soon my desire to return to my beloved trade grew stronger. And when I met up with friends in Luxembourg, I just fell in love with this amazing cosmopolitan country.
After a first experience at starred restaurant Clairefontaine, I became maître d' at Les Jardins d'Anaïs, working alongside Chef Christophe Quentin, who left after the COVID pandemic. I had already had the opportunity to meet Cyril Molard, the chef of Ma Langue Sourit, and he gave me the opportunity to become maître d' at his restaurant. That's how I joined the team last August.
The chef's cooking is generous and flavourful, constantly pursuing that balance between bitterness and acidity, setting the tone for every tasting. He draws a lot of inspiration from Scandinavian cuisine, sublimating vegetables without spoiling them. For instance we have this dish currently on the Signature Menu – langoustines and artichoke – which, for me, is the quintessence of carefully balanced flavours.
Beyond his cuisine, Chef Cyril Molard also speaks to me through his human values. He has been both the chef and owner of the establishment for over 10 years, and yet he is always striving to evolve and challenge himself. He is also very attentive to his teams, and during tastings, always sensitive to our perception of things. He displays great human qualities, starting with humility, and I respect him a lot for that.
Why is the role of maître d' so important? What do you want to convey?
My role is to coordinate the service, and to act as a link between the dining room and the kitchen. This includes taking into account food allergies and intolerances, which have gained in prevalence lately. This is why the key to our job is communication. From the moment a guest makes a reservation to the moment they visit our establishment, we communicate a lot to gather a wealth of information about them. And we give the kitchen as much notice as possible so they can create a suitable dish or even a complete menu for guests to enjoy the same level of tasting experience.
Similarly, when a guest walks in, I make a quick assessment so we offer appropriate service. Are they here for a business meal or a romantic dinner? Is it a birthday party? By analysing a guest's demeanour, we create a bespoke experience. The service can be sometimes slow, sometimes fast, and little attentions can be targeted. Furthermore, Luxembourg is a very international place, and we always need to adapt our service to the various cultures that coexist here.
Hospitality is at the heart of my job. By memorising our guests' habits, we can build loyalty. And memorising our guests' habits means starting a conversation with them that never ends. When our regulars visit, we already know what their favourite aperitif is without them having to ask. We anticipate. We mustn't forget that guests also come to our establishment for the human connection we've built with them.
The maître d' trade has a long history and is mainly found in high-end gastronomic restaurants. How can the profession be modernised?
In my opinion, we need to humanise the role of the maître d' to restore some of its glory. The rigour and discipline are still very much there, but by bringing more humanity, more attention and care, more generosity and sharing, I deeply believe we can make a difference. On a personal level, I cannot talk about a produce without loving it. This is why I am deeply sensitive to the chef's cooking because he's able to sublimate the produce without spoiling it. Chef Cyril Molard has a very close relationship with his producers, and when they share their love of produce with us, we then pass it on to our guests. Gastronomy is mostly known for rigour and discipline, but we mustn't forget that it's all about love, sharing and solidarity.
Moreover today's guests are seeking a deeper human connection, and they are more interested in gastronomy than ever, especially with cooking shows on TV. That means we need to be more accessible and involved in sharing. This is why in our restaurant, the cooks themselves come to the table to announce specific dishes. The chef is especially keen on this, as it's a way of putting a human touch front and centre in how we approach the service.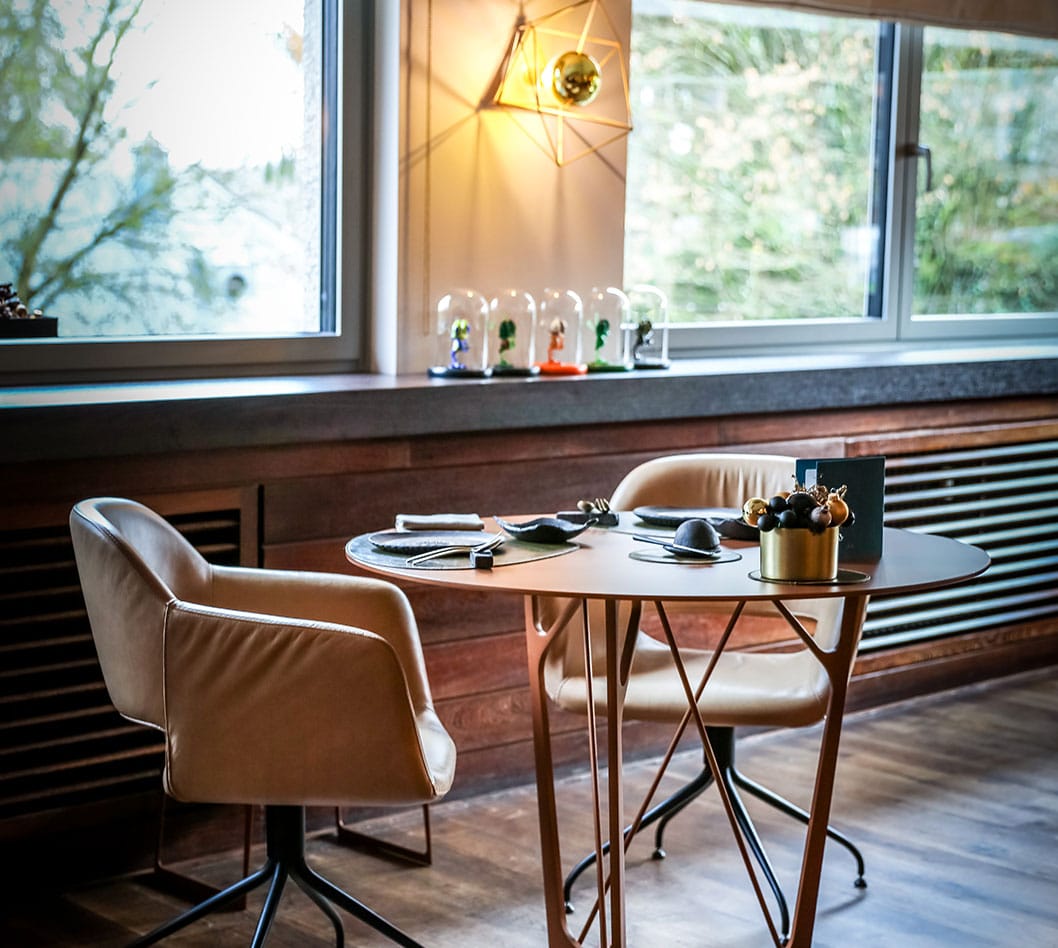 Is there a woman that inspires you?
Chantal Wittmann, undeniably. To be a woman, a maître d' and Meilleur Ouvrier de France, that's still incredibly rare in France. She has had an exceptional career and received many awards. She is a remarkable woman who inspires me a lot.
Beyond women, Chef Gilles Goujon has been a role model for me as an entrepreneur. He opened his own restaurant and received three stars in an establishment that had already gone bankrupt three times, in a small village home to only 100 people! All the while he was training for the Meilleur Ouvrier de France competition on his own, and he ended up winning as well.
Is there an anecdote that you'll always remember?
I was very impressed by a little boy who once visited us at La Table de Joël Robuchon. He was 11 years old, and for his birthday, his whole family had saved up to travel to Paris for the weekend and go to the restaurant. He was an avid fan of the chef and had watched all his shows. They were a table of six. And this little boy was just incredible. He knew everything about Joël Robuchon's life, his establishments around the world and the number of stars for each restaurant. We all felt we had to rise to the occasion, and everyone on the team played along. We gave him a tour of the kitchens, we all introduced ourselves. It was a very important moment for him and his family.
What are your wishes for the future?
I would love to resume my wine training and go deeper into sommellerie. I shall get back to brushing up on theory as well as tasting with producers and winemakers.