Alexandra Himmel
« I have learned to never lose sight of my goal, to follow my own path. To stay the course for wherever I want to go, not where others want to take me.»
The head sommelier at Frankfurt two-star restaurant Lafleur since 2019 Alexandra Himmel is part of a generation of women who have made their mark in the wine world through hard work, grit and unfailing passion. To the point where – sometimes – wine and emotions become one.
How did your passion for wine come about? And how did you become head sommelier? 
My parents are winegrowers in the Rheingau, and naturally they passed on their passion to me. I was immersed in that world from birth!
I did my first apprenticeship as a catering specialist before moving to California for an internship at the Tantara Winery. It was there that my passion for wine was forged. Only to be reinforced when I worked as a sommelier at gourmet restaurant Tantris in Munich, Germany. There I learned the true magic of wine. I became more and more interested in being in contact with other sommeliers and learning the trade. I loved working on pairings between wines and food, and seeing the emotions that this brought.
I worked as an assistant sommelier at restaurant Les Solistes by Pierre Gagnaire in Berlin, and then as head sommelier at restaurant Storstad in Regensburg. Gradually, I realised that this wasn't just a job for me, but something I felt deep inside of me. Something that inspires me every day. I've put a lot of energy into it, and it truly makes me happy.
Alexandra Himmel in 7 key dates
2003: Catering Specialist at Hotel & Restaurant Kronenschlösschen (Hattenheim, Germany)

2007: Internship at the Tantara Winery (Santa Barbara, California)

2008-2010: Sommelier at two-star Restaurant Tantris (Munich, Germany)

2012: Chef de Rang and Sommelier at two-star Ocean Restaurant (Porches, Portugal)

2012-2015: Assistant Head Sommelier at the Waldorf Astoria and restaurant Les Solistes by Pierre Gagnaire (Berlin, Germany)

2016-2018: Head Sommelier at one-star Restaurant Storstad (Regensburg, Germany)

Since 2019: Head Sommelier at two-star Restaurant Lafleur (Frankfurt, Germany)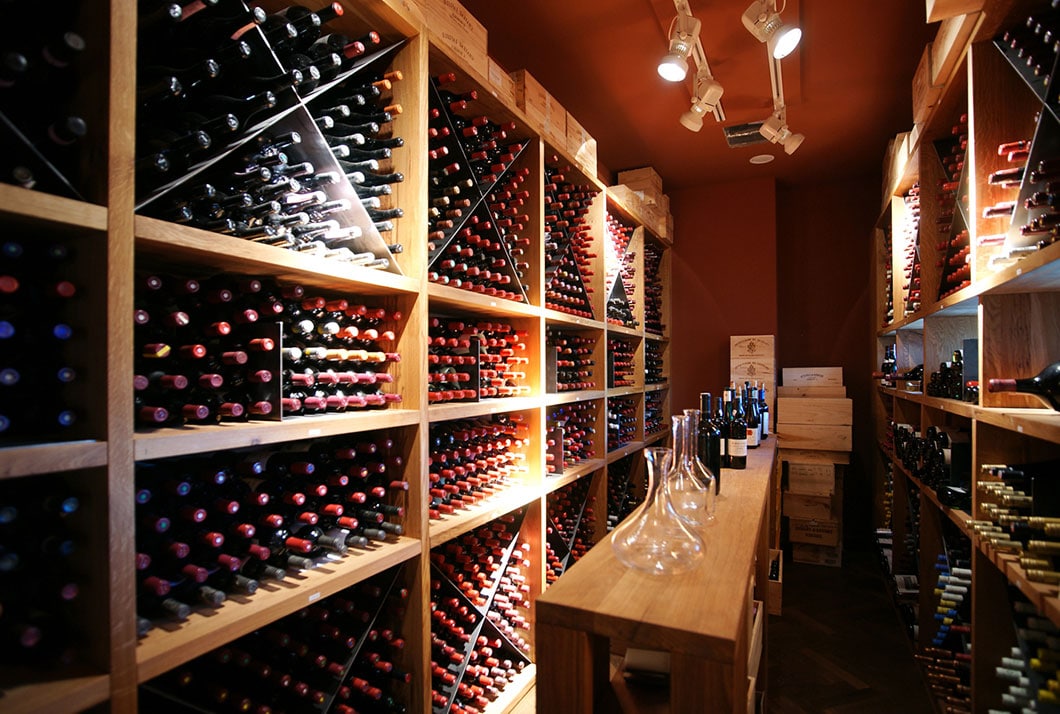 The name of the restaurant comes from the Château Lafleur estate in Pomerol. Does wine have a special place in your restaurant?
 Indeed, wine plays a predominant role in Lafleur. The cellar is considered to be one of the finest in Europe. It holds priceless treasures such as a 35-year-old Château Lafleur vintage that is probably not available in any other restaurant in the country! We also have a 1921 Cheval Blanc, a rare vintage and our cellar's oldest bottle.
At the moment, we are serving a 1993 Château Lafleur by the glass, using the Coravin system (which allows the wine to be served without removing the cork from the bottle, thus preserving all the flavours. This is very useful for serving by the glass, as it does not compromise the bottle's content). To expand our cellar, I work hand in hand with Miguel Martin, my predecessor who has worked here for 25 years.
Chef Andreas Krolik is clearly a fish lover. How do you work around his dishes and what makes your collaboration tick?
 Andreas is really unique. He is well known for his work on vegan and vegetarian menus. In our restaurant, there are always two menus to meet our guests' expectations. We test all wine-food pairings together, through trial and error, just tasting everything! How can we pair this wine with this dish? How can one bring a new dimension to the other, and vice versa?
Due to the wide variety of wines in the cellar, I always manage to combine different wines to create very interesting pairings. I have been working in the world of gastronomy for a long time now. I have worked with the best sommeliers in Germany and have been lucky enough to have fantastic teachers and mentors. But the best way to improve is to keep trying things, tasting again and again; that's how you refine your palate and find the perfect matches. 
If you were a wine, which one would you be and why?
Actually, I would be several wines at once because it depends on my mood! I can be very upfront like a Riesling, or more classic like a Bordeaux, with a nice structure and shape. I may be fine, complex and elegant like a Pinot Noir, but also soft and romantic like a Cabernet!
For a long time, sommellerie was strictly reserved to men. Are things changing?
Yes, things are changing, I see more and more young women studying Master of Wine and devoting themselves to their passion. There are many more female sommeliers in the restaurant industry and in schools than there were 10 years ago, and the trend is only growing! 
Are you able to find a good balance between your personal and professional life?
At Lafleur, we work four days a week. The general manager Robert Mangold really promotes the idea of fulfilment at work and the importance of having a good work-life balance to perform at a high level. 
As a woman, what has your career path in the world of sommellerie been like? What challenges have you faced? And how did you find the motivation to keep going?
In Munich, I worked with Paula Bosch (Germany's first female sommelier and Gault & Millau's "Sommelier of the Year"). She taught me a lot, inspired me as well, she has a very strong personality and I can truly say that she changed my life. She prepared me for what was to come and taught me well. Because as a woman working in a man's world, you really have to work twice as hard. You're under pressure to be stronger, to prove yourself. And there were huge gaps in salary between men and women…
I also received support from the likes of Caro Maurer (Master of Wine) and Jancis Robinson (Master of Wine). They taught me to never lose sight of my goal, to follow my own path. To stay the course for wherever I want to go, not where others want to take me.
What are your plans for the future?
I joined Lafleur in 2019, and with the COVID pandemic, our business has slowed down dramatically. But we have great plans with Chef Andreas, expanding our cellar and working on food-wine pairings. I feel we have not yet reached the end of this experience, we haven't explored everything this collaboration can offer to one another, we still have a lot to do! It's very enriching to work with him, I'm constantly learning and it's extremely stimulating.