Inge Waeles
« We have a very strong team that has been with us for years, I fully trust them and we need to look after their well-being. »
Belgian couple Inge Waeles and Tim Boury met in the kitchen, when they were both working in the restaurant Comme chez Soi in Brussels. Passionate about gastronomy, Inge had studied at a hotel school at a very young age. Hoping to one day open their own establishment, the couple initially decided to gain experience, she as chef de partie, then sous-chef in fine establishments such as Hof Van Cleve and L'Auberge du Pêcheur; he at Oud Sluis alongside Sergio Herman, then as chef of the Belga Queen in Ghent. And in 2010, their dream came true: they opened their own restaurant in Roeselare, a small town located 50 km from the sea and about 100 kilometres from Brussels. Pragmatically, without any bitterness, and also because she had become a mother in the meantime, Inge left the kitchen for the dining room, using her skills and versatility to propel this common project.
Their dedication and hard work was rewarded with the title of Chef of the Year 2017 Gault & Millau, and in May 2022 with a third Michelin star.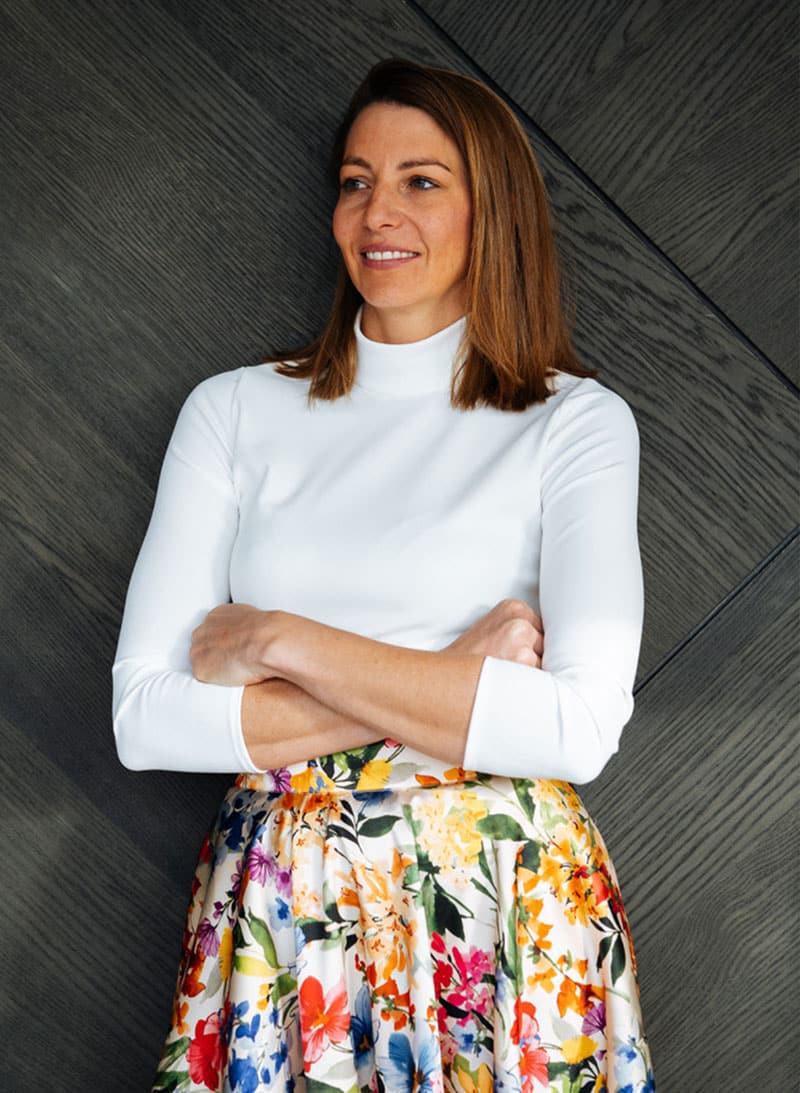 Where did your choice to study cuisine come from?
It didn't come from my family history, my parents ran a construction company.
They did pick a hotel school for me when I was 12 because I liked working with my hands and being creative. Both of them were self-employed and I knew very early on that I wanted to be self-employed too, and have my own restaurant. I am a very sociable person who likes to work in a team. I think I would be very unhappy sitting at a desk, alone on a computer.
Inge Waeles' career in 6 key dates
October 2010: opening of the Boury Restaurant in Roeselare
2011: first Michelin star
2016: move to the current location
2017: Tim Boury is named Chef of the Year 2017 by Gault & Millau
January 2022: the Boury Restaurant joins Les Grand Tables du Monde
May 2022: third Michelin star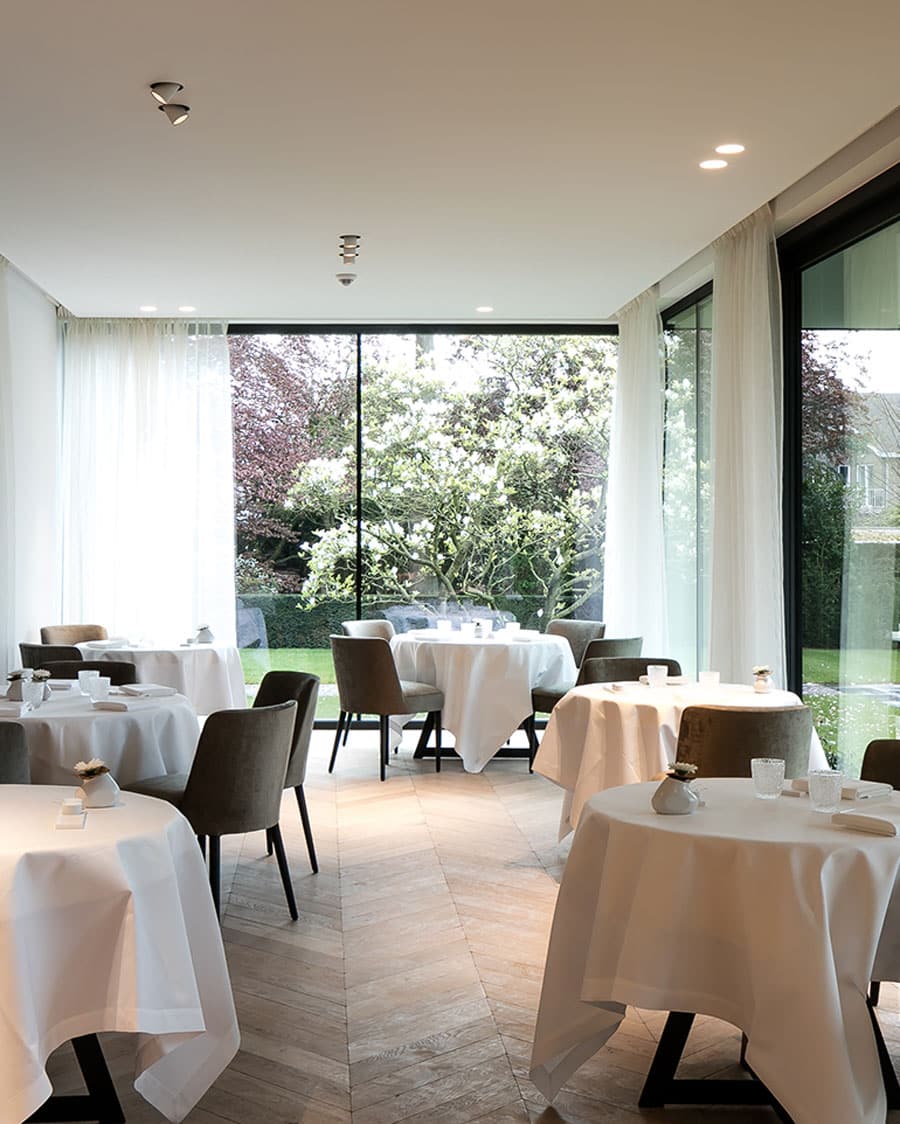 What were your and Tim's main criteria for your restaurant?
We had specific desires, like the location, which is 30 km from my home region near the coast, and 30 km from Ypres, where Tim's family lives. We felt Ypres or Bruges were too touristy and we didn't want to deal with high and low seasons, as it is the case on the coast. We wanted a more regular stream of business, regardless of the season, with continuity for the products and for the staff.
Another important aspect was that we were looking for a building with a rear entrance. It would have been inconceivable to receive a late delivery of fish through the dining room!
We found a house in Roeselare, which my father spent a year renovating. It wasn't very big but it was as good as new.
But after only four years, Tim told me that we needed something else. "Already?", I said. "Yes", he replied, "because we need to keep moving forward at the risk of standing still". So we found this new house, worked on it for two years and we've been here for seven years now.
Your approach is clearly very gastronomic, wouldn't you say?
Yes, and that's been the case since hotel school. It was really important for me to work on very fine, complex and careful things, and I would always start again if it wasn't good enough. I always thought that you should aim high, and if you fail, settle for slightly easier things. And then, when you've worked in starred restaurants, it's normal to keep building on what you've learned.
At what point did you decide – or realise – that you had to stop working in the kitchen?
It was a pragmatic decision. It made sense because starting a restaurant with two people in the kitchen is impossible in my opinion. During my last year at L'Auberge du Pêcheur, our first daughter was born and I started working in the dining room. That's when I realised you can't be both a mother and a chef, when your husband is also a chef. So when we opened our own restaurant, I was ready to work in the dining room.
Wasn't it heart-breaking to leave the kitchen?
No, because in the beginning I helped Tim a lot in the kitchen. There was a lot to do. And it wasn't about leaving it forever. It's right there, I still spend time in it.
It was a choice I had to make, and I made it without any qualms.
Is it painful to always be referred to as the chef's wife?
That's the way it is. And actually, I never thought of it that way. Maybe because Tim is not the kind of chef who gets all the attention. In a Michelin-starred restaurant, there are so many things that matter. If the food is good but the rest is unsatisfactory, it can't work. It truly is a team effort.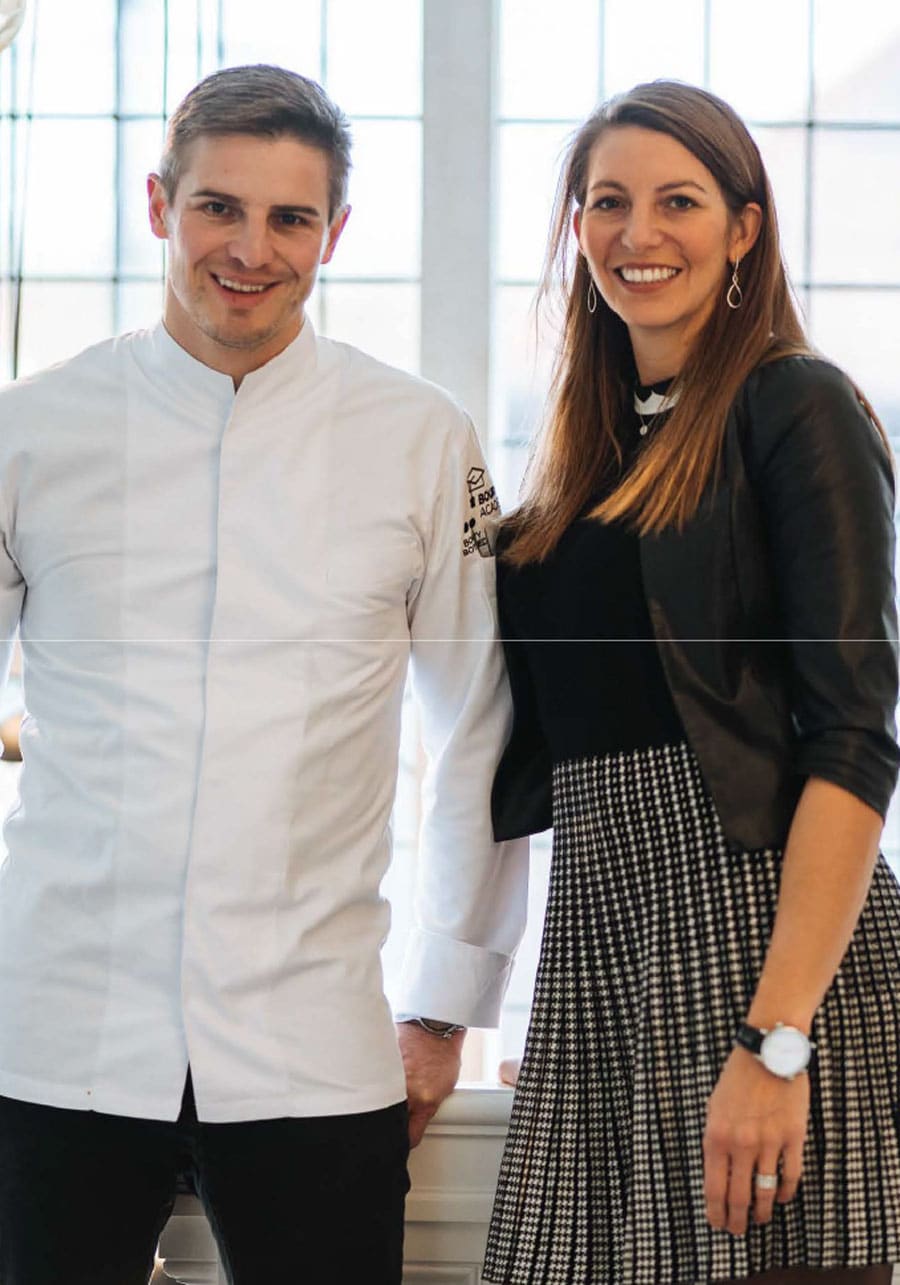 How do you find the right balance between work and family?
My older daughter is 14 and the younger one is 10, so it has become a bit trickier.
Before there was always my mother or a babysitter to look after them. As long as there was someone to play with them, it was fine. That's why I now spend Wednesday evenings at home. Tim, on the other hand, has worked every single service for years. And if he can't make it, it's because he has a very good reason, always a professional reason.
How do you ensure the well-being of your team?
We've changed our opening days. It used to be a five-day week, but that was too much, and too many hours. So we decided to close on Wednesday evening to split the week in half. And then we changed again, closing on Sundays, Mondays and Tuesdays. We have a very strong team that has been with us for years, I fully trust them and we need to look after their well-being.
What is your vision of a gastronomic restaurant?
We always listen carefully to our guests: we know what they like, what they don't like, what they want to eat. Maybe we wouldn't cook the same way if we were in Paris, but we are in Roeselare and we adapt to our guests. And we are very careful to preserve our identity. It's important to be satisfied with what we do, because we feed off our guests' compliments! It's very satisfying to hear "Thank you for a delicious meal" twice a day. That's something we should never forget!