Nina Mann
« Each table is a new story and my job is to make this story joyful. »
Nina Mann was 16 years old when she pushed the doors of Hotel Meerfräulein to start her apprenticeship in Hotel Management, but it's only a few years later that her real passion rose up, leading her to become one of the most prominent figure of European sommelier, at just 32.
In the last 4 years, she earned herself a most coveted spot as sommelier in one of Germany's most dazzling 3 Michelin star restaurant: Victor's Fine Dining by Christian Bau. She then added two famous prizes to her curriculum:  Schlemmer Atlas sommelier of the year 2016, and Gault & Millau's Sommelier of the year 2020.
This bullet-fast path could make anyone's head spin, but not Nina who stayed true to her goal: keep everyone delighted and, most importantly focus on the wine, not herself. Here's why.
What first triggered her interest in wine was not the traditional love at first sip story but the forthright realisation that it was this station in her training, among all, that challenged her the most:
« I had interactions with guests and it was so annoying not being able to answer their questions so I went to school to learn about it. »
The following years were dedicated to training herself, at school, in vineyards, and of course, in restaurants. «Hotel Bayern / Das Tegernsee was the right place to learn how to develop a good wine list, but the commis sommelier position at Kronenschlösschen, after the end of my apprenticeship was one of the most important lesson thanks to its legendary wine cellar. Then the head sommelier position at Die Zirbelstube, proved to be decisive through its very professional mind-set.»
2004 –2007: Apprentice hotel manageress at Hotel Meerfräulein, Wemding.

2007 –2008: Commis de rang at Hotel Bayern, Tegernsee.

2011 –2012: Commis Sommelier at Hotel and restaurant Kronenschlösschen, Hattenheim.

2013 –2014: Sommelier at Restaurant Nagaya, Düsseldorf.

2014 –2016: Sommelier at`Die Zirbelstube ́
Althoff Hotel am Schlossgarten, Stuttgart.

2016 to present: Sommelier Victor ́s Fine Dining by Christian Bau, Nennig.

2016: Schlemmer Atlas sommelier of the year.

2019: Gault & Millau's Sommelier of the year 2020.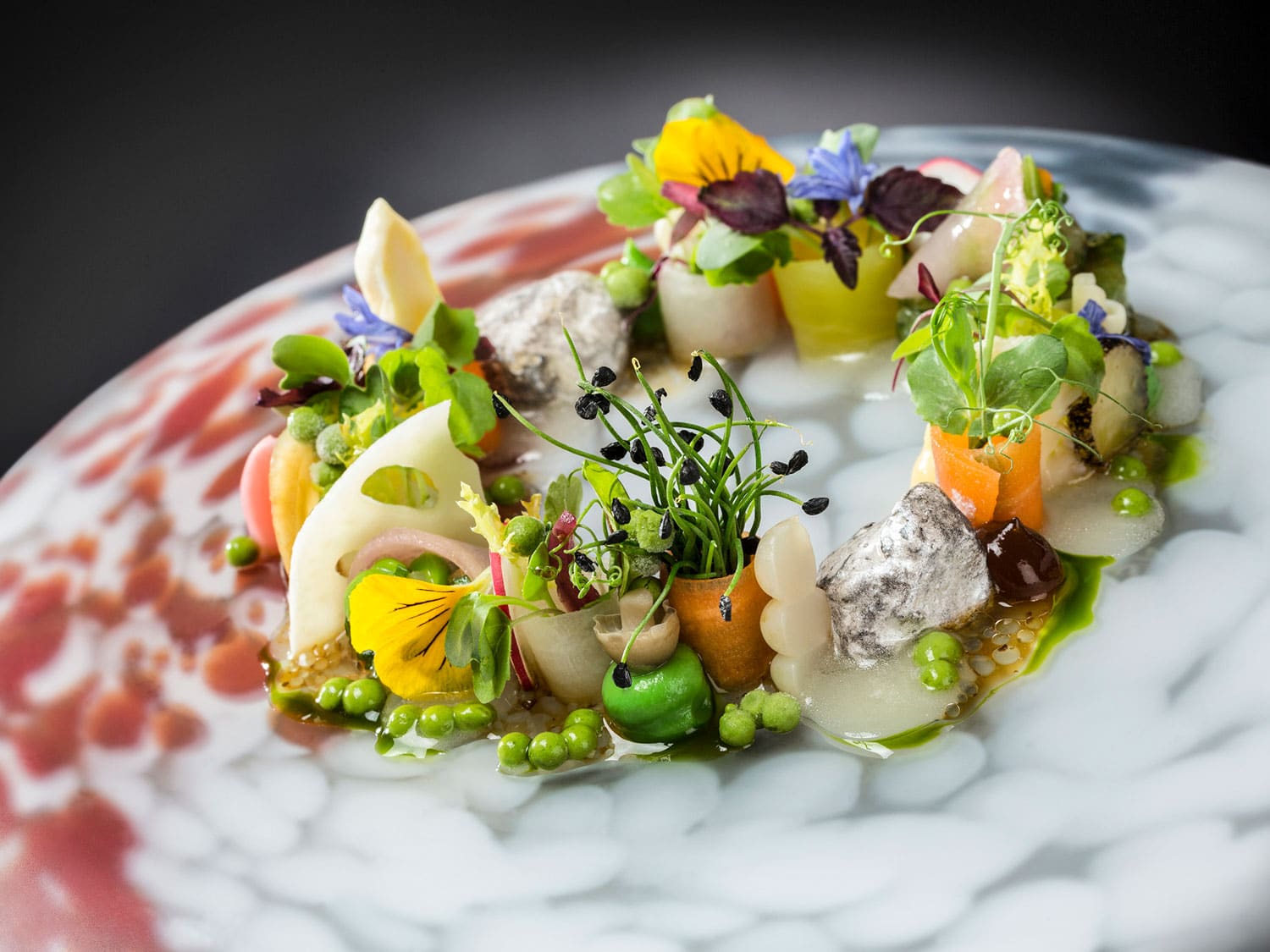 Two years later, she received a call from her current chef, inviting her to join the Victor's Fine Dining restaurant's team. It became the perfect place to master her craft and philosophy along the culinary wonders of Christian Bau.
If Nina concedes that she enjoys natural wines such as the trendy oranges, she recalls that in the cellar of Nenning, there is no desire to rush to the next trend. The Wine list here must serve one purpose: to embrace the chef's dishes.
« They are complex and elegant so we need to propose wines that can resonate with that, wines designed over generations by people we trust. »
And this is one of the thing that fascinates her the most « what I still love is that you see the terroir, you taste the terroir, you have bits of a story in a bottle, you can almost taste the people who made that wine.»
This also allows her to spark conversations with guests: «our clients love our wine list, they expect the great figures of Bordeaux and Riesling for example, but at the same time they love to discover new things!»
And for Nina, there is nothing more exciting than that. Her favourite moment is the opening of the restaurant when she gets to meet new clients: «each table is a new story and my job is to make this story joyful.»
How to connect with the client's needs? Through good communication:
« It's all about the vocabulary. You need to ask simple questions, what do they love to drink, what do they enjoy often? If they say they love Pinot Blanc, maybe I can orient them to a Chinon Blanc from the Loire, for example. »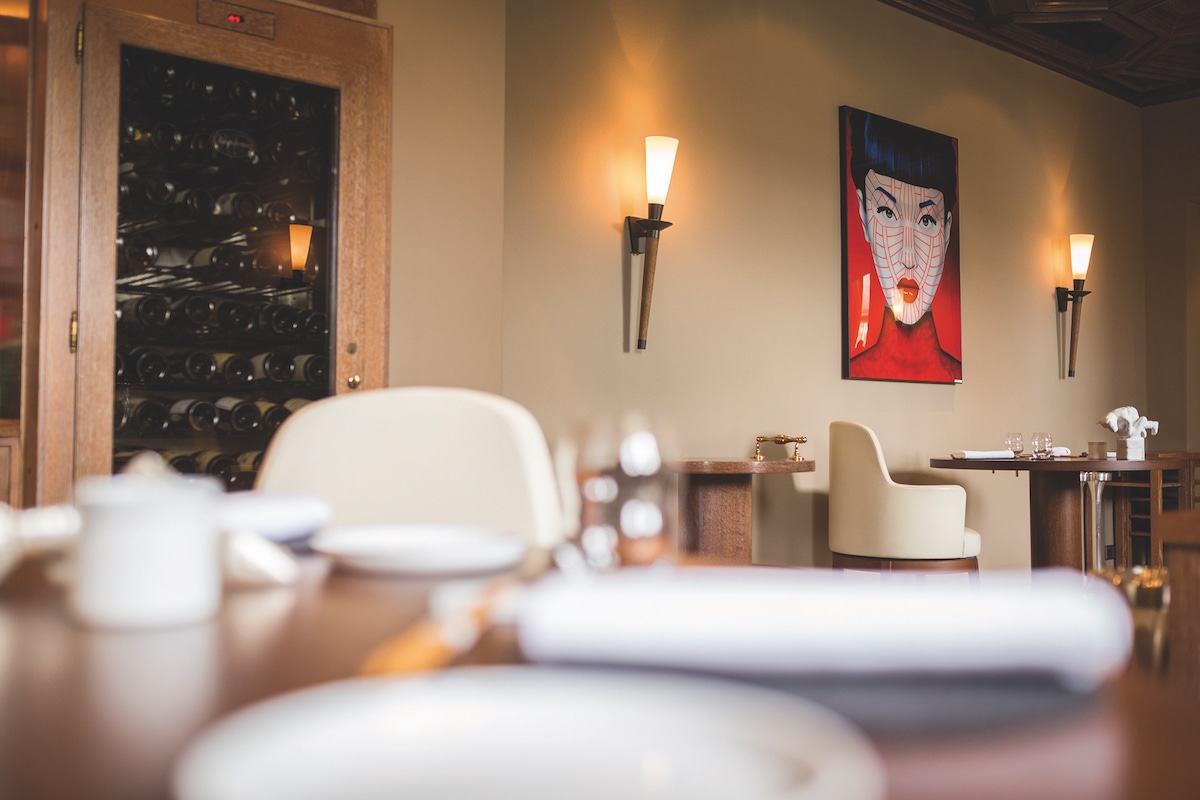 An anti-snobbism method that has proven quite efficient in the often-cryptic world of wine. This also translates in her work with trainees. Her advice for the young ones: keep it simple.
« Just watch and listen, pay attention and be nice, make sure that people feel like there is no wrong questions. The more space you create for talking, the most chance you have to understand each other. It's primordial to learn to speak with one's own language, one's own words and express one's own feelings towards wine. »
When asked what are the big challenges of her job, she answers candidly that she loves it too much to see it as a challenge.
We'd be prone to mention the herculean task that is to learn so many references, stories, terroirs, tastes etc. but the sommelier continues saying that maybe the one thing that keeps her grounded is the necessity to be a good example.
«Everyone knows the restaurant's industry is hard, and so it has become more difficult to find new recruits. We are in a time where it's absolutely vital to acknowledge your colleagues feelings, to listen to them, to create a feel-good work environment.»
In fact, she rejoices for the new direction the industry is taking: «I think the front houses are getting softer, the people are not so hard anymore and this is the right way to go. I remember someone telling me once that this is an adventure, and I think we should all apprehend it like that. It's the best job you'll get to do, not only as a sommelier but working in a restaurant, because it can be a real family.»
For her, the experiences are what matter most. Rewards, prizes, competitions etc. are fine but being in the restaurant is what keeps the job interesting.
« Working with a close team, supporting each other, lifting each other up, meeting new clients, it's all part of the job!  Everybody should remember that sommelier is a craft, not a ticket to a platform or a scene under the spotlights. We need to think about the guests and the team first, and how to make them shine instead of trying to become superstars. »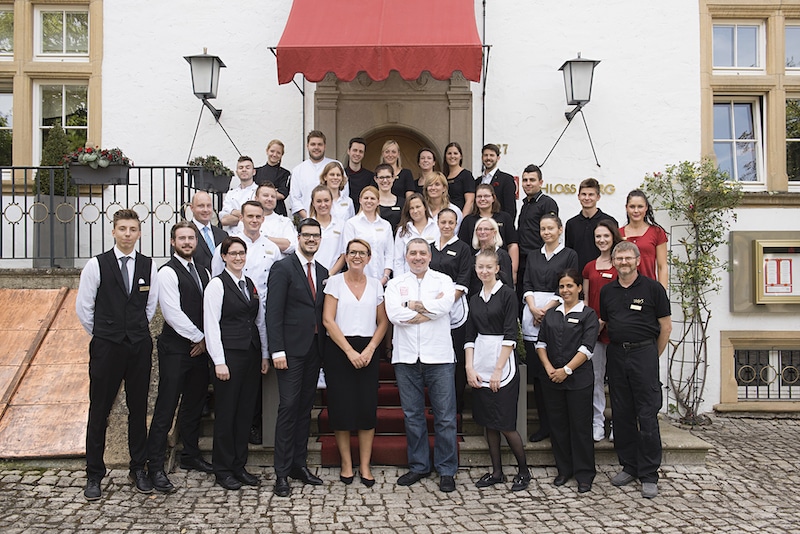 Speaking about spotlights, what does she think about the underrepresentation of women in the industry? «In Germany, women are already in top positions in our field. I remember that this conversation was happening around the time I started my apprenticeship. At school, there were an equal number of women and men.»
A legitimate good reason to make the journey to Germany and meet some of those prominent women, amongst whom Nina Mann can stand tall!