Sarah Thomas
« Diversity of perspectives inspires and enhances all experiences. »
Creating memorable and lasting experiences through food, drink, and community can be quite a challenge in the everyday world, but for Sarah Thomas, advanced sommelier at Le Bernardin, it's a way of life that she applies daily.  Sarah, also co-founder and "Chief Imaginator" of Kalamata's Kitchen, (a must read for kids and grown ups alike) is hungry. Hungry to tell stories through food and wine, hungry to push past misconceptions and clichés in the industry.
We interviewed her for our Prominent Women program and talked about wine, storytelling and gastronomy, and how diversity can lead us towards more lasting, more inclusive experiences. And we can tell, without a doubt, that there is not a more enthusiast wine master to tackle those issues than her.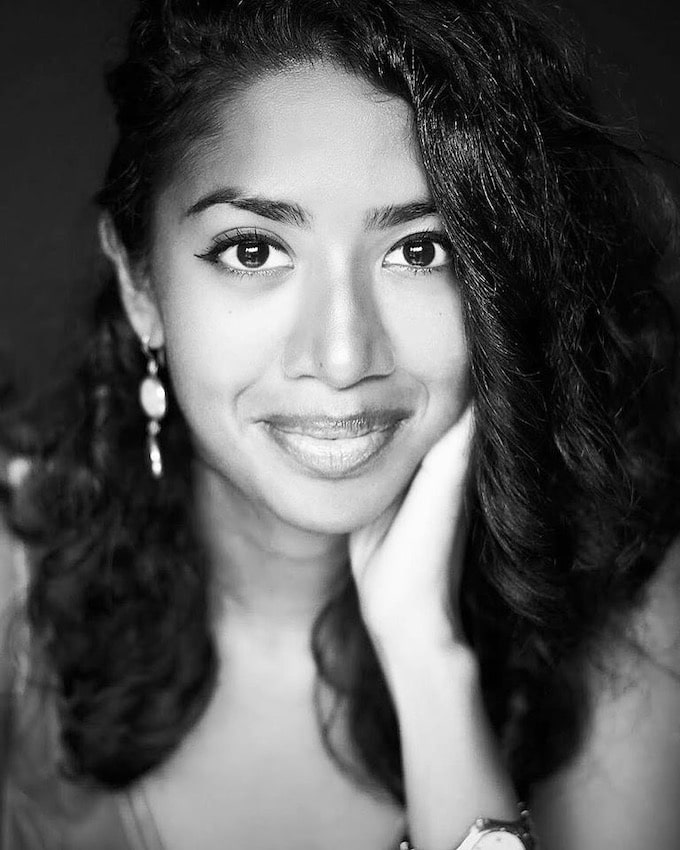 Before becoming sommelier at Le Bernardin, you've earned a BA in English and Political Science from Mary Baldwin College, and a MPhil in English Renaissance literature from the University of Cambridge. What drawn you to the wine and gastronomy industry?
It wasn't a very logical choice per se.  After my Masters I moved to Pittsburgh to pursue a post bacc for Medicine. In parallel I started to work in a restaurant, and I was quickly drawn to the idea of bartending, and the general "glamour" of the industry. Long story short, I found myself spending more time studying the food, the drinks and the wine than my Chem course for Medicine.
I've always loved food— eating, learning and talking about it; my parents were exceptional cooks and hosts, so at that time, they were unintentionally training me for a career in hospitality, whether they'll admit it or not. So of course, working in a restaurant was fascinating, especially thanks to a woman, Tobine Finegold, a really fine sommelier that was so passionate and encouraged us to care about what we were serving. So I studied, and I learned more at the restaurant. And then friends opened a restaurant and asked me to join in as their sommelier. After that, things were put into motion and I ended up meeting Aldo Sohm in New York and joining him at Le Bernardin.
2010 :  Returned to Pittsburgh upon completion of graduate degree from the University of Cambridge, started restaurant life as a bartender at Spoon.
2012 :  Started work at Bar Marco restaurant, eventually taking over the wine program.
2014 : An unplanned trip to NYC resulted in a job offer. Started working for Aldo Sohm Wine Bar as a sommelier on the opening team.
2015 : Promoted to Sommelier at Le Bernardin.
2017 : Achieved Advanced Sommelier certification through the Court of Master Sommeliers. 
2017 : Co-Founded Kalamata's Kitchen, a food adventure brand for kids and families.
2018 : Still a sommelier at Le Bernardin, Chief Imaginator of Kalamata's Kitchen, and have three books currently in the market and no plans of stopping there!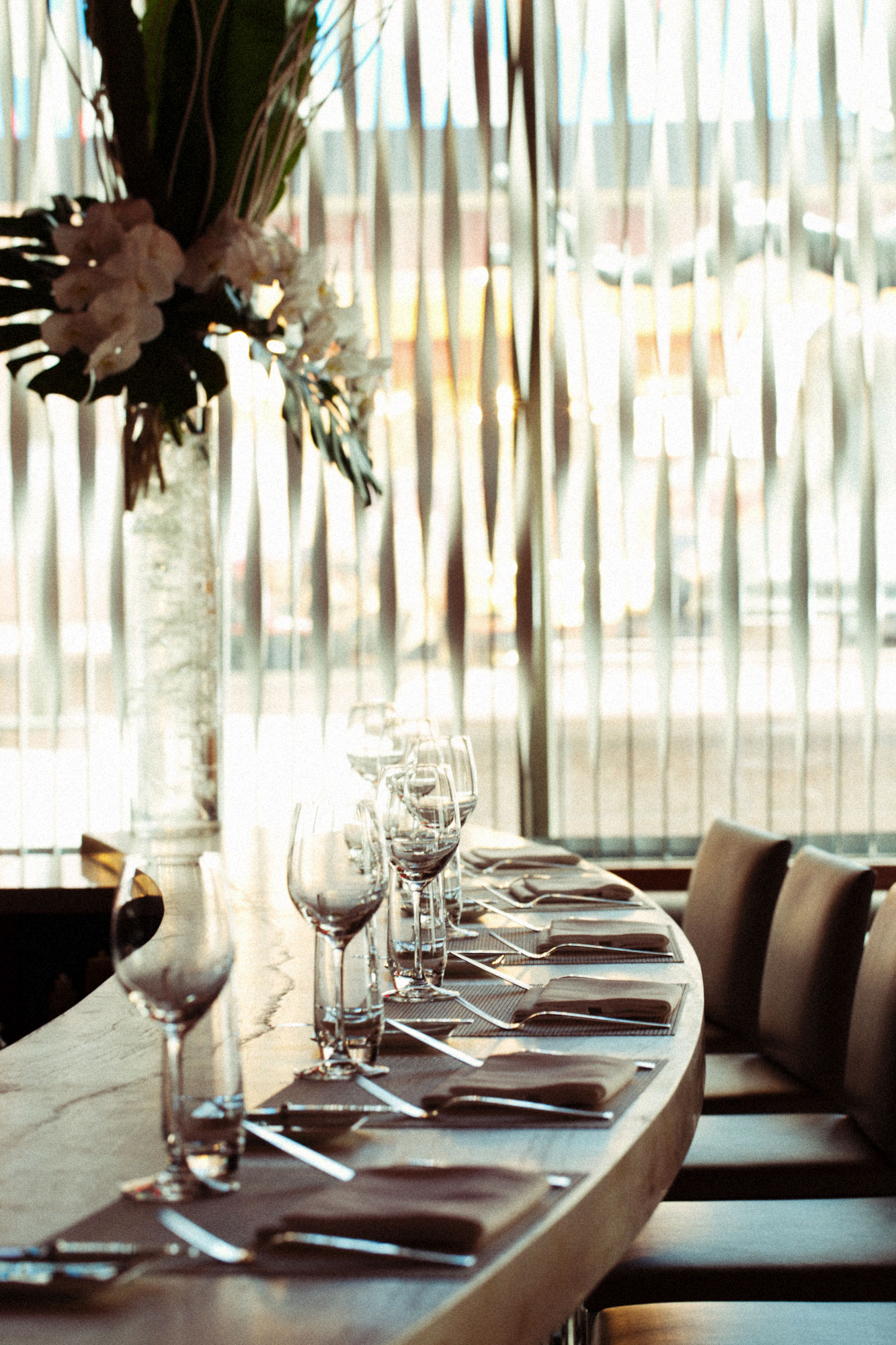 Do you feel that somehow those experiences are all connected?
Wine is a nexus of all the things I love, so in hindsight, yes of course it's all connected. Back then, it felt like I was jumping from thing to thing. I always had teaching in the back of my mind, and I love sharing information.
« I think enthusiasm for your subject is as important as knowledge when you're a teacher, so I found myself entertaining and sharing excitement around wines and food and drinks, and it became teaching in both directions. »
I learned so much from my guests. Once I realized that, I could almost pinpoint certain moments that revealed wine to be a giant, bottomless well of everything that I was already into. It's as much about poetry, literature, history as it is about geology and chemistry.
You've also been a teaching assistant in college, worked at a school for intellectually disabled children in India etc. you launched Kalamata's Kitchen, a concept of books and guides that aim to create a more compassionate and curious generation of eaters. Is this as well an ambition in your work at Le Bernardin? Does teaching, to clients but also your team, play an important part in your job?
Short answer, yes.  But there's two parts of it I think.
For a team, specifically one like the Le Bernardin with such high standards.
« It's important to elevate everyone. »
And it can only be done by teaching through wine class and discussions, and sharing your own enthusiasm. Then you start to witness everyone becoming more and more excited about their acquired knowledge, and about sharing that with the clients.
For the guest perspective, it is important to teach them, but it's extremely important to first establish if your guests are open to it. Some people just want to have dinner. Don't be the person who insists on showering your knowledge on someone who doesn't want it. Meet people where they are. See their level; speak a language that can resonate with them. You don't use the same language with wine collectors as you do with people experiencing fine-dining for the first time. There is a degree of intuition that I think comes with experience, and shapes the way you communicate with guests. Making them feel comfortable is the number one priority. Talk to them, exchange, ask questions, start a true conversation, show your enthusiasm and let them share theirs.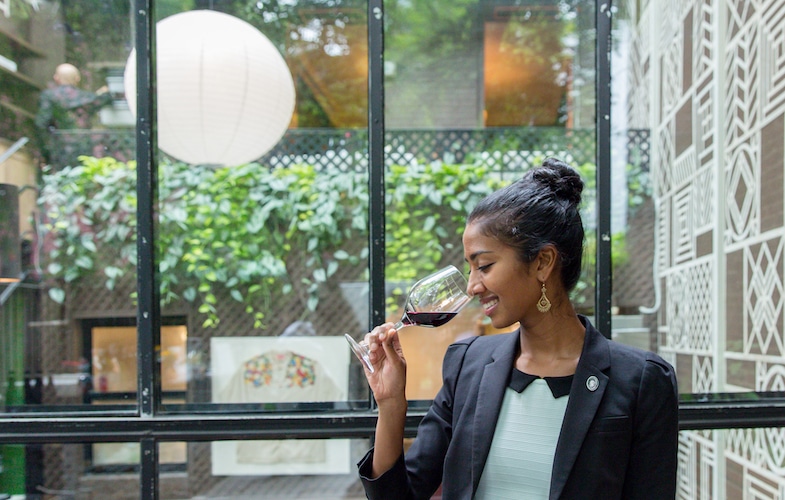 Kalamata is a girl, following chefs in great food adventures. Is it important for you to see but mostly promote more female figures in the gastronomy field today?
Kalamata is the author of her own adventures. She's inspired by the chefs she meets, like Eric Ripert and his son, but she's very much the creator of her own narratives. I think that's extremely important; kids can connect with her, with the experience of food itself through her, and hopefully be inspired to create their own adventures with food. And yes, I think it is  particularly inspiring for the kids that are often less represented, like girls and minorities, to see Kalamata create and really own her stories.
« When it comes to gastronomy, most people don't realize that women occupy all the roles in the field, back and front of house. »
And they excel at it. We need to shine a light on all those women that are here, that have been here for years, in addition to creating more space for women to join the ranks, and rise to leadership positions. We clearly don't speak enough about them so it's the job of employers to show that there are women in their houses and that they are excellent in their roles.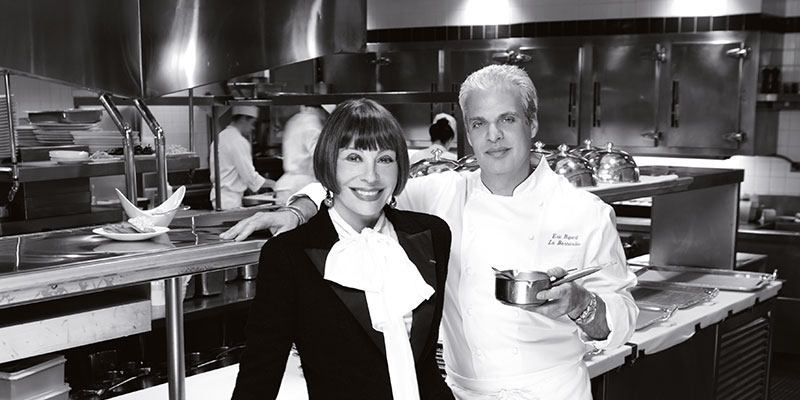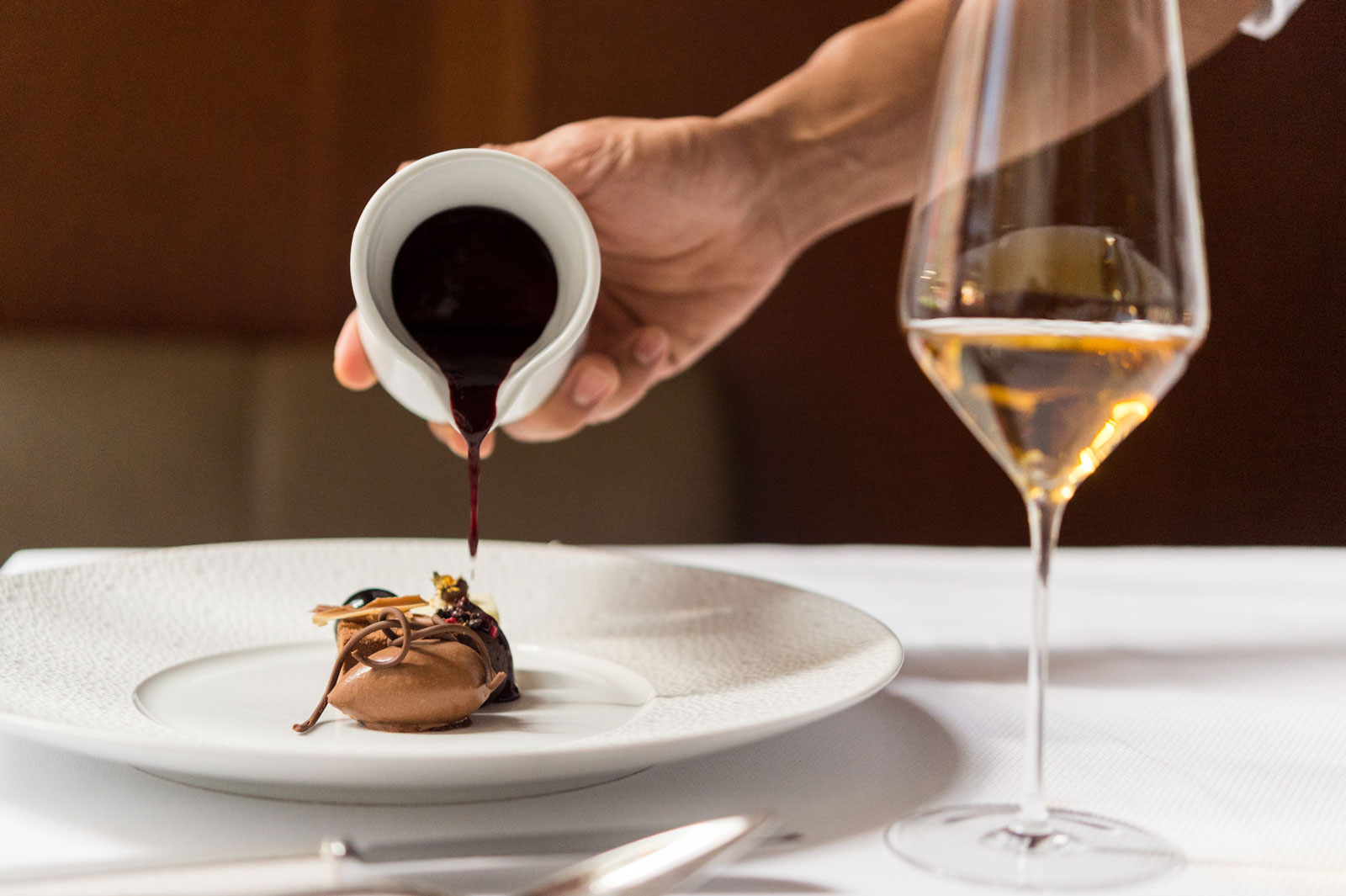 Would you say that your work, as a sommelier, is a bit similar that what you do with Kalamata's Kitchen: creating and sharing engaged stories around wines? Injecting some storytelling into the fine drinking industry?
The whole point of Kalamata's Kitchen is to help connect people to other cultures and experiences through adventures with food and community. For children we do that with characters like Kalamata, and the stories of her adventures.
When it comes to adults and wine, the same idea applies.  When I talk about the wine list to a client I will read where they are, and engage in stories that will resonate with them. I'll ask them about their stories, about the last great bottle they had, what it meant. In that way, I'm not the only storyteller— the guest becomes one too, and it creates a more  personal, genuine connection to their experience.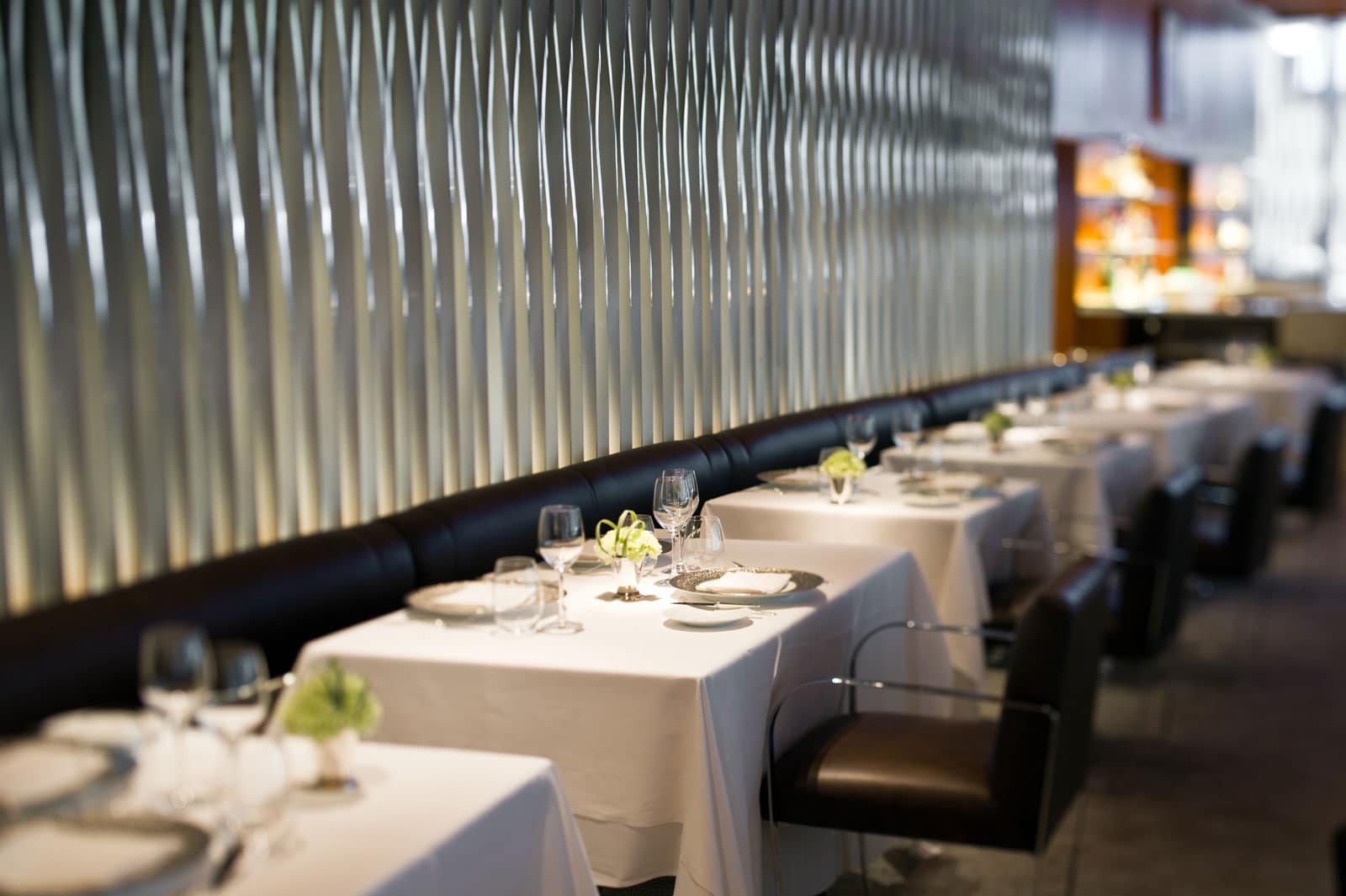 Luckily, at Le Bernardin, we do just that. I'm so proud of our wine team, led by Chef Sommelier Katja Scharnagl, and of course i'm always inspired by the leadership displayed by co-owner of Le Bernardin, Maguy Le Coze. But, as my former chef in Pittsburgh, Jamilka Borges, always points out about the industry at large : there's this romanticized idea of  male chefs learning from their grand-mothers or mothers, but we rarely see them  giving such space to female voices in their professional kitchen. It's a misconception that can apply to wine as well.
« I'll be so happy the day that people don't immediately default to imagining a white man in the position of sommelier. But I'm optimistic, the arch is definitely trending upward now, even if it's still a long slow arch. »
Speaking of gender: did you ever felt it was harder for you, as a woman, to break out in the industry, specifically in the wine business?
It's harder for women in every industry! I mean, the work of women and minorities is so often overlooked,  and I think we often feel that the work ends up being twice as hard. If we talk about the wine business: In New-York – and I can only speak for my own experiences – I do feel that the industry is more open. And people in general are more eager to question what a wine professional is. Of course, sometimes I still get the inevitable look of surprise that someone who looks like me is doing this job. In my experience, it's more generational I think. It's a strange thing. Having to have those conversations with some clients, on your ethnicity (Editor's note: Sarah is Indian-American), on your gender, while I know it's often coming from a "good" place, or a position of curiosity, it often feels like I'm having to prove why I'm here. I'm excited for those questions to go away, and they do seem to be fading. At the end of the day, I don't think they go away without it being more "normal" to see someone like me doing this job, so we have to do everything we can to create more space for inclusiveness.
What would be your advice to the next generation of women that wants to join the industry? And what would be your advices to the industry to reach gender equity the sooner?
For women that want to join : you have to have a clear vision of why you are pursuing it. Your own confidence in yourself will help you power through when you inevitably face adversity. So know why you are here, and be persistent and relentless in getting where you want to go. Reach out to people in position that you want. Reach out to people who are smarter, who have higher positions, who have risen in their own rights. Ask them questions, absorb everything you can. The worst that could happen is that no one responds to your email. But in the chance that they do, you have such a low-investment and such high-payoff with what you could learn from them. It's how I ended up where I am, so maybe it could work for you too! For the industry, this a such a big topic… I always hesitate to assign specific traits to women, to highlight "why we need more" of anyone.
« I think what is really important for the industry to remember is that diversity of perspectives inspires and enhances all experiences. »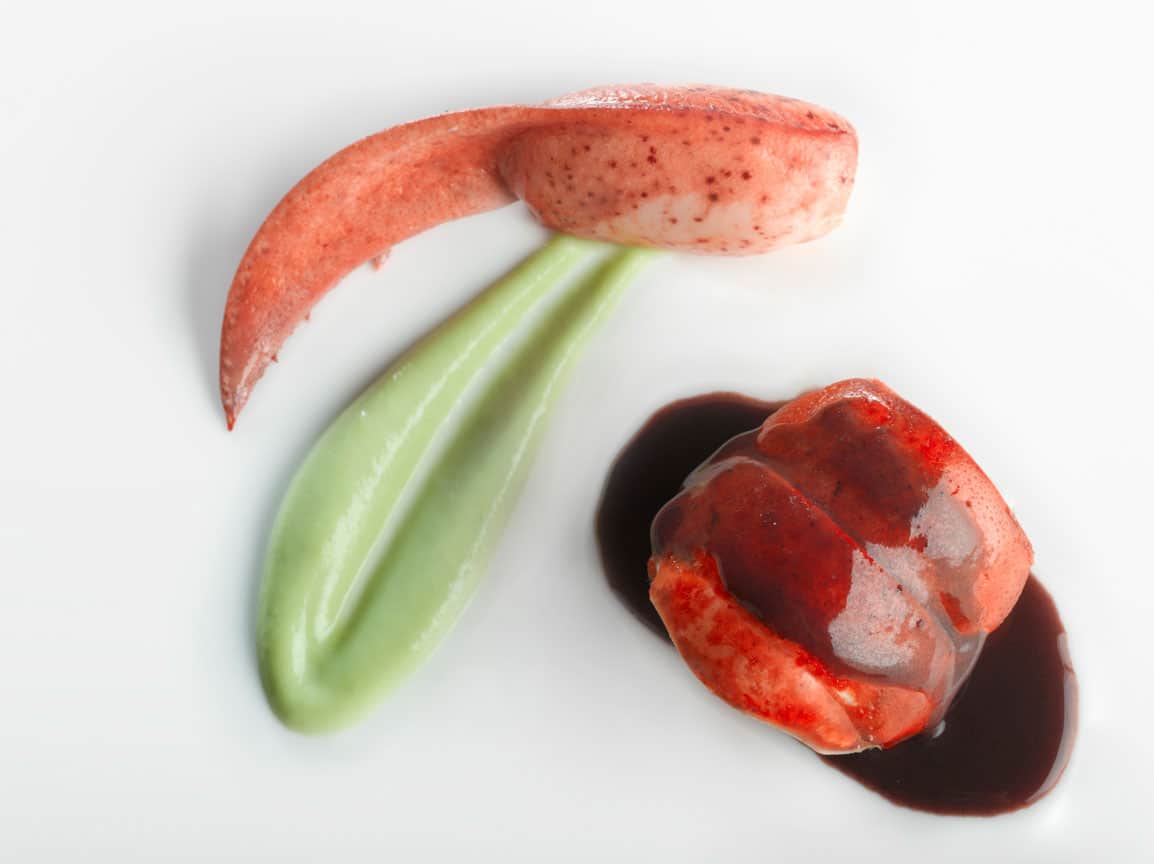 It makes your team stronger. Diversity of perspectives certainly necessitates having more women and more minorities in visible leadership roles. If you have one woman on your team, or one minority, you don't have diversity. You have a token. When employers hire for a wealth of experience levels, backgrounds, and personalities, the entire program is enhanced. And at the end of the day we're here to take care of guests. That means all guests. And a homogenous team of any sort is bound to alienate some— so why not increase your ability to connect with as many people as possible? The proof is here on our team, and in me.  If an established institution like Le Bernardin, and a world-renowned sommelier like Aldo Sohm can bring us in (Editor's note:  Le Bernardin has nearly an all-female sommelier team all with different backgrounds) it's hard for me to imagine that another employer can't. The thing that matters the most in this job is the guest experience, and diversity of perspectives is key for that.