Tanja Wegmann
« Leading by example »
What's the secret behind the fascinating charisma of Basel five star hotel Les Trois Rois? What makes this place one of the most prestigious and luxuous stop in Europe? For Tanja Wegmann, General Manager, it's a matter of the heart.
From the re-opening in 2006 and the arising of Peter Knogl at Le Cheval Blanc, to the creation of new experiences (they just opened the exquisite flower shop: Fleurs des Rois) she has fully invested herself in building and sharing the hotel spirits and claim: Rich in history, Young at heart.
For our Prominent Women Program, she spoke about transmission, leadership and what it takes to create one of the best hospitality team in the world. Spoiler, it's about fire in the eyes!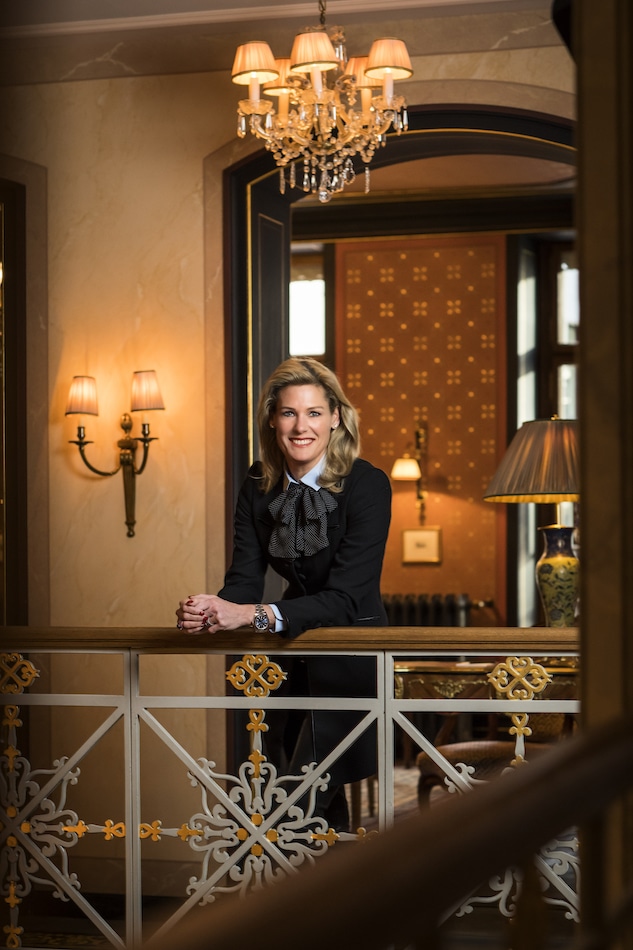 You've been part of Grand Hotel Les Trois Rois transformation in 2006 and have largely contributed to making this house of great tradition one of the best addresses of the Swiss hospitality and Le Cheval Blanc one of the best restaurant in the world. What was you process here? How did you work with Peter Knogl?
Delivering such high quality in terms of service, hospitality, and products, evidently demands a lot of work. But, the secret recipe here is that we love what we do. I realised, a few years ago, while I was working in the luxury watch & jewelry industry, that my heart belonged in the Hospitality business. And I think it's important for people around us to share that mind-set. Look at Peter Knogl, not only he's an excellent chef, he's also a really great human personality which inspires respect and motivation.
Communication is absolutely important as well. At Grand Hotel Les Trois Rois, and with Le Cheval Blanc, we'll meet nearly every week to exchange ideas, discuss new plans, share our inspirations. In the gastronomy field, you need to have a clear vision, and a clear message of what your cuisine is and how you want to share it.
« And as Le Cheval Blanc is part of the hotel, this message has to be coherent. Peter Knogl is the master of his restaurants, he is a professional and unique in what he is doing, but we're the mediators. »
1993 :  École hôtelière de Lausanne.
2002 :  MBA Henley Management College. Fast track program for young graduates at the IHG (Inter-Continental Hotels & Resorts).

2005-2006 : Resident Manager at Grand Hotel Les Trois Rois.
2007- 2009 : General Manager at Grand Hotel Les Trois Rois.
2007 : 

Opening of Le Cheval Blanc by Peter Knogl.

2009-2017 : Watch & Jewelry Industry (Bucherer & Hublot).
2018 : Return as General Manager at Grand Hotel Les Trois Rois.
Your mantra at Grand Hotel Les Trois Rois is « Rich in history, young at heart ». What is the right balance between tradition and innovation?

We live by our mantra everyday! Rich in history is fundamental, no one can take that, and we are proudly part of it since 1681. But what we can do is keep the young at heart bright and alive by creating a fertile balance between tradition and innovation. Everything we do, we'll do it with that spirit, we want people – guests and staffs – to feel that, so it has to radiate form everything: from a new menu to a new cocktail. Even our uniforms, who might be the most telling examples, are made according to that mantra, from the outside they appear very traditional but the inner jacket is very colourful, very punchy, with the young at heart claim engraved. No guests can see that, it's only for the staff but it's a daily reminder that there is space for creativity, for new ideas, for contribution at Les Trois Rois.
All it takes is to be and live young at heart. This is basically what I'll say, as a manager, to a newcomer. In recruitment, I'll be looking for that attitude, for that fire in the eye. It's something so important. You can have the best CV but if you lack that young at heart attitude it's not going to work.
« This place demands passion, and the best way to share and spread it is by leading by example. And it's much more efficient than any training, in any training room. »
What are, according to you, the most important things to succeed in the hospitality business nowadays?
As mentioned earlier, you need to surround yourself with the best people! Wait for the right person; find that good spirit, that 'll go the extra mile, that will make the impossible possible. It demands to be constantly aware, to permanently learn from each other, and learn to know each other. Basically, one of the most important thing we can do is to know everyone. Learn everyone's name, make them know they're seen and respected, and they'll do the same with clients.
What keep us motivated are feedbacks, quality feedbacks from guests and from the owners. I always say the staff "you know what's the most beautiful gift? When a client leaves the hotel, shakes your hand and tells you that you have the best team in the world." Personally, it makes me really proud and happy, and it shows that we are on the right track.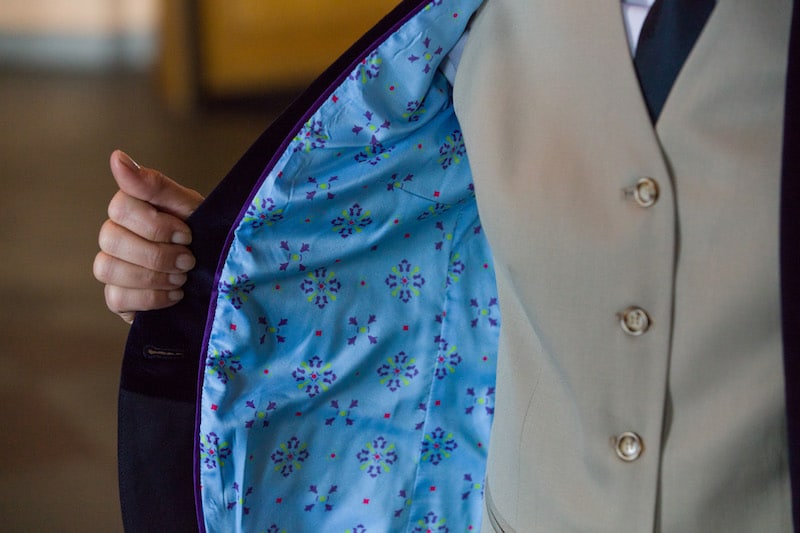 There are more and more women joining the gastronomy field and more young women aspiring to this path, what would be your advice to them to achieve a similar path to yours?
I would advise them to be passionate about what they are doing, and most importantly to be themselves. When I started 20 years ago I acted like that, but today I'm so proud to be a woman, I'm more myself than I was before. Don't try to prove something to the world, or to men, or management. Stay authentic, stay committed and love what you are doing. We have to show everybody that we want to be respected for what we do, for our works, our passions, not some kind of attitude.
Sure, it's not always easy to be a woman in that industry. It's not simple to combine a career and a family life. There isn't a lot of help for it, even if more and more services make it easier now. But with good coordination and people supporting you and helping you around you can have it all. I think it's great that the hospitality and gastronomy field are making more and more space for women, and at top rank positions, but at the end of the day, what really matters is the human being in front of you, the personality that'll make the difference!
« Stay natural; don't try to be bossy, tougher, more masculine or anything. »