LORNA McNEE
« A kitchen should be genderless »
She is one of the rising stars of UK culinary scene, at 31, Lorna mc Nee curriculum is as impressive as it is inspiring: in just about a decade, the young women managed to work her way up from commis to sous-chef in one of Scotland's most vibrant and –only two Michelin star restaurant: restaurant Andrew Fairlie.
The story became with a bold move: a tap on a shoulder – to ask for a job – to the man that would later become her mentor. And it continues today with the same boldness and dedication: she was crown Game Chef of the Year in 2016, Scottish chef of the year in 2017, and, because she's not one to shy away from a new challenge she's also competing against some of the country's best chefs in the great British Menu. For our "Prominent Women" program, she stepped out of the kitchen to chat about hard-work, life-long commitment, and everything that makes her one of the culinary force to be reckoned with!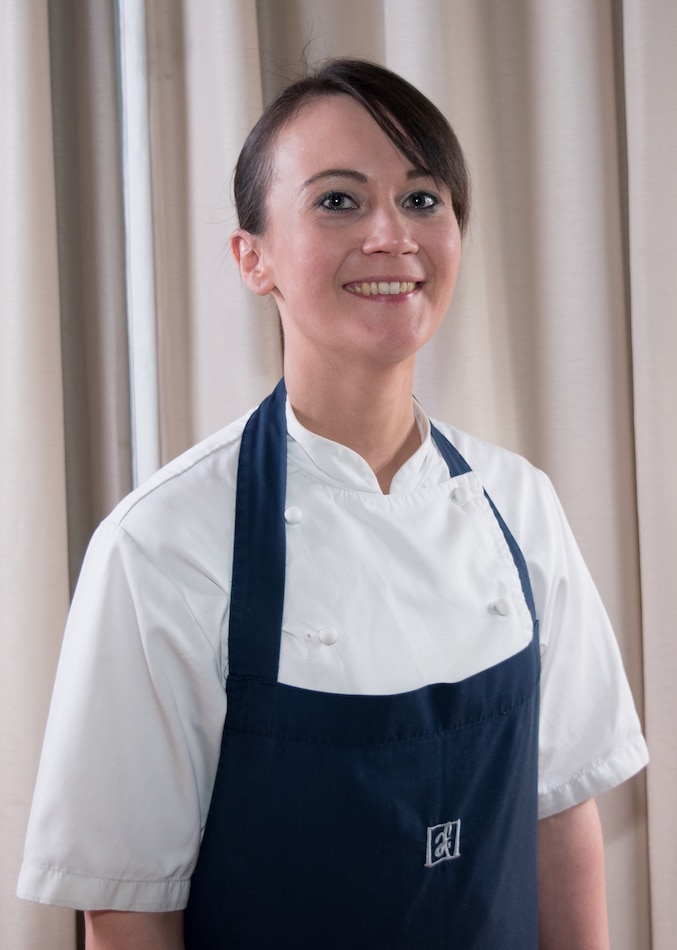 What are the key elements for you, so that women, (but also men) can flourish and progress in your industry, and as chefs?
I think the most important thing is to be determined. Work hard, be dedicated, and know where you want to go with your career. If you have that vision, of where you're at and where you are going, you can overcome anything. When I asked Andrew Fairlie for a job he told me to think about it, for a week, and to come back if I was still interested. And I did.
«I came back a week later knowing it was what I wanted to do, knowing what I was committing to.»
2008 :  Job at Restaurant Andrew Fairlie at Gleneagles.
2016 :  Game chef of the year.
2017 : Scottish chef of the year.
2018 : Great British Menu Contestant.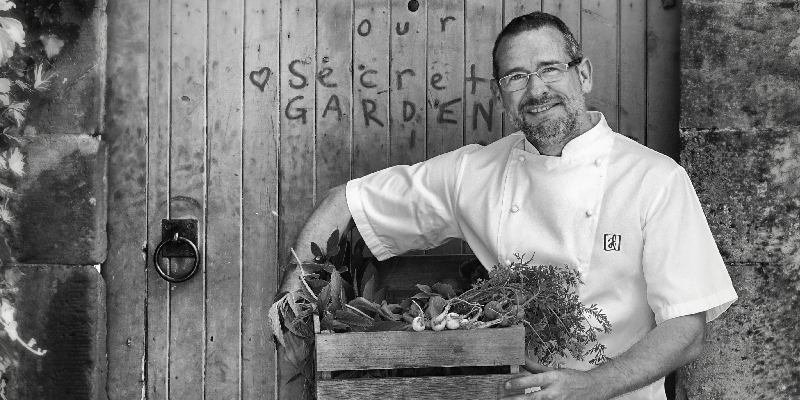 During your career, did you have the opportunity to collaborate with many women or did you evolve mainly in a masculine environment?
I mainly worked in a masculine environment, and if I believe it's good to have a balance, I mostly think that a kitchen should be genderless. Male or female, we are all here to do the same job: learn and cook, and it should be about that and only that. Everyone must be treated the same way, because everyone is – or definitely should be -here to do its best. In restaurant Andrew Fairlie we are all treated equally, the only thing that comes into account is talent and commitment. We're here to push each other up.
You've been participating in the Great British Menu, a competition that highlights UK greatest chefs, what were your objectives in doing so?
As a young chef, starting up, I used to watch the Great British Menu and there were so many fantastic chefs that went on the show. So, when I was asked to participate I was overwhelmed: it was a dream come true, one that made me believe I had the same level of those I had been looking up to. It's such a challenge!
Studies have shown the importance of Role Models in empowering and inspiring women to pursue a career in gastronomy. Is it important to you being present in such competitions and in the media in general to show that women can reach the same heights than men?
For me it's important to be a role model for any young chef. I looked up at the chefs participating in the Great British Menu for what they did in their careers, so I hope that I will be looked up at for the same reason! But sure, it's important and I hope to see more and more women reaching top positions in the kitchen, it's an intense environment, but it's such a rewarding pass for anyone that's ready to commit.

You've been working in Scotland only 2 Michelin star restaurant for 12 years now, what are the fundamentals to always stay at the top of the game? What keeps you motivated? And how do you share that motivation?
I think you have to continuously motivate yourself. As a chef, and as a mentor, you have to always look at new things, new ingredients. Brings newness to your work on a daily basis. Always be curious, and most importantly share your passion and curiosity. To train young chefs you have to keep them interested, to challenge them, bring new ideas on the table, because they are here to learn, to strive.
Did you ever feel you had to work harder, because you were women?
I was so lucky to train with and learn from a very passionate, very gentle, and very skilful chef. So there was never anything such as a difference of treatment. We are all taught to do our jobs the same way, to give 100% of ourselves, everything is based on merits and talents and there is no place for concession at such a high level.
There are more and more women joining the gastronomy field and more young women aspiring to this path, what would be your advice to them to achieve a similar path to yours?
I would tell them: learn from your mistakes, understand them so they won't become a burden, and won't happen again.
« Work hard, be passionate and absorb every piece of information you can get! Don't let anything put you down. Cuisine should be genderless, it's about competences, and it's about hard work. »