Launch of 2019 guide :
the new faces of  the association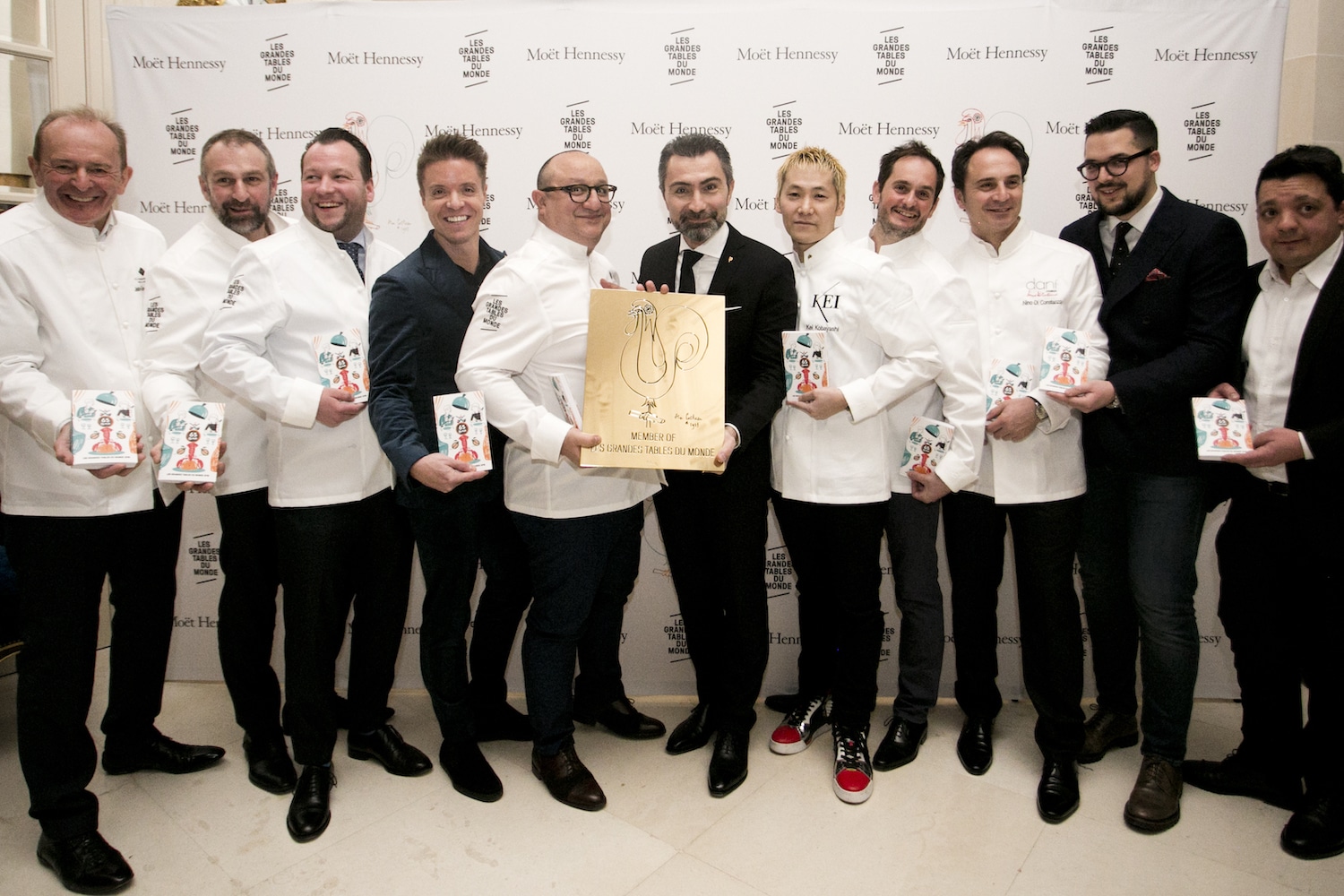 The organisation Les Grandes Tables Du Monde gathered in Paris on January 21st to celebrate the launch of its 2019 guide, which coincides with the 65th birthday of this prestigious circle. President David Sinapian reiterated the association's on-going commitments and unveiled the new members – 13 this year – who will complement our great contemporary gastronomic community.
AN ASSOCIATION BASED ON BELIEFS
Les Grandes Tables du Monde have started off the year surrounded with members restaurateurs to celebrate 65 years of excellence, vision and ever-renewed commitments. "Our association is 65 years old, but in just a few years, it has made giant leaps forward. Carried by our members' enthusiasm, aware of our heritage and the unique position we occupy in the world's culinary landscape, we are now more visible, more influent, and more in sync with the sector's on-going developments", explains David Sinapian.
This is why the association is gathering today around the most essential matter, which conveys a message of positive evolution in our profession: the recognition of women in the gastronomy industry. Owners, chefs, managers and sommeliers, they're all involved, along with their male counterparts, in defining what makes a Grande Table. According to Nicolas Chatenier, the organisation's General Delegate: "The goal isn't to set women
against men, but to allow women to grow in their rightful place and to empower them". The association aims to promote and achieve – in the short term – gender equality in its member establishments, and more broadly the entire sector.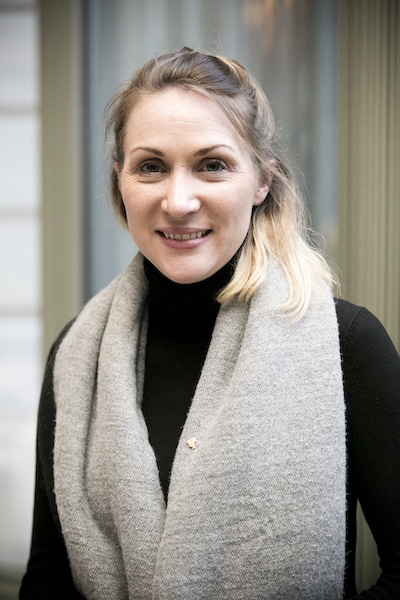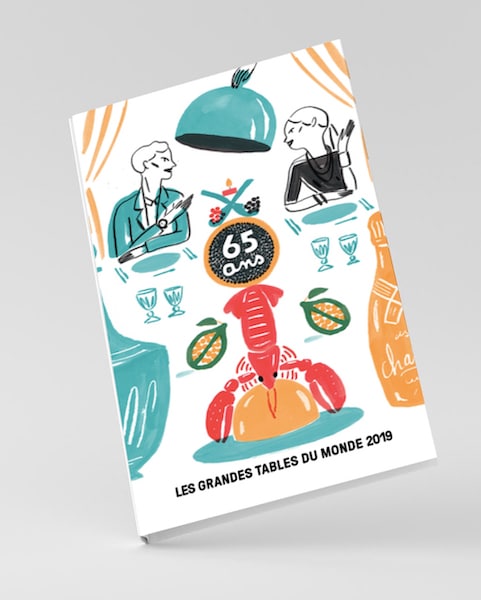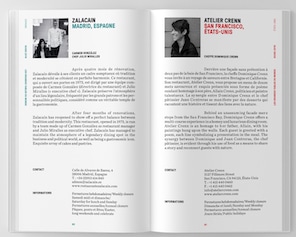 Its first initiative to this end occurred in October 2018 with the completion of a global survey to highlight the challenges and goals of a more inclusive gastronomy. While the survey indicated a change of attitudes to some extent, it however underlined issues to be addressed and steps to be taken to boost the insertion of women in our sector. As announced during its Annual Conference in Marrakech, Les Grandes Tables du Monde has delivered its promises. The names of women owners are now featured in its new 2019 guide.
In 2019, the association will also inaugurate a new program which aims to highlight 12 women, identified within its members' teams, and who attest to their successful careers in this profession. In the framework of this "Prominent Women" program, each of the selected professionals will be highlighted on Les Grandes Tables du Monde's website, social media and mainstream media. According to Claire Sonnet, its 2019 Ambassador and new restaurant manager at the restaurant Louis XV at the Hotel de Paris : "In our hospitality industry, there is a place for each man, but also and in particular, there is a veritable place for each woman. I have no doubt this initiative will contribute to highlight their success."
This association's ambition is clear: the more these women are identified, known, and promoted, the more likely other women will follow these inspiring role models and join these professions. These women will all gather during the next Annual Conference in October 2019.
Another addition to our 2019 guide, and not the least, 13 new members are joining the international circle this year: 8 1⁄2 Otto e Mezzo Bombana, Atelier Crenn, Bord du lac, La Grenouillère, La Marine, Nuance, Caprice, Restaurant L'Atelier, Daní Maison, Kei, Quadri, Ristorante Duomo, and Villa René Lalique.
These worthy additions reinstate the association's ambitions: champion a rich, festive, and most importantly generous contemporary gastronomy. Indeed, the common thread between these 13 addresses located all around the globe is indeed their
ambition, and the devotion of these professional women and men (cooks, sommeliers, maîtres d'hôtel…) to offer a unique gastronomic experience driven by their unmitigated desire to please and delight their guests.